6 Mistakes Which You Should Avoid While Selecting Logo Designer For Your Startup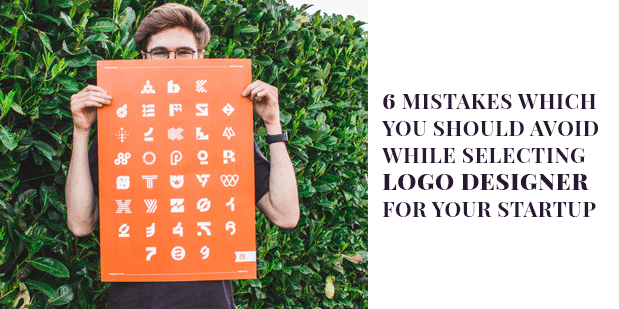 How to hire a logo designer to design a logo for your company? What are some of the mistakes I am making to hire a logo designer? Should you hire a freelancer to design a logo for your company? What things should you avoid while designing a logo for your company? What are the principles of logo design? If you are looking for all these questions answers. We can help you with the best information for the meaningful logo design you need to have. So, check out all the things you need to know about logo design. The best part you will love about the information added here is advice from our logo design experts.
A logo for a business is a mark of authenticity and genuineness of products that the company offers in the form of products and services. A nicely designed logo serves as the symbol of your business recognition. The best example of this phenomenon is the large yellow-colored M from Mcdonald's. Wherever the logo of McDonald's is seen, people quickly relate it to the brand.
When it comes to startups, the logo is very important. It is capable to make your business swim or sink in the market. So, if you are planning to launch your startup business, consider avoiding some common yet dreadful mistakes while you begin choosing the right logo designer for your business.
Hiring a friend
If you are looking for a logo design maker who can create the most professional-looking logo for your business, then you will have to restrain yourself from your friends or relatives.
It is sometimes tempting to use your friend, niece, or cousin for designing the logo for your startup at a minimum or no price but that may cost you a big deal in long run.
Overdoing it
It is important to understand when you overdo something. There are at times when you need to let go of the logo designing process and let the logo work. It takes several months in designing various aspects of the logo but this process should be done with utmost care and dedication. However, when you overdo it you end the streamlining process which can ruin your design.
Not understanding what you want
Graphic designers for designing a logo is the ultimate person who works to translate the brand image into a flexible piece of design. But that does not take away the need for the marketers to give ample amount of details. It is important to tell the designer about what kind of brand value you want to portray within your logo design. If you have any idea in your mind, you should consider discussing it with your designer
Don't choose your own typeface
There are hundreds of typefaces which are available on the internet. Each typeface has its own set ambiance and image which it helps to create, hence, the choice of typeface should be done by the designer only. While you select a font for your logo, always make sure that it should be consistent with the font used in your website and brochures.
Not getting details
According to the view of designers from the best logo design India agency, whenever marketers review the designer's portfolio, it is important not to take everything at face value. Make sure to ask designers about the role they play with an agency or project. You should consider looking over the portfolio very carefully to avoid any kind of problem and pitfalls further.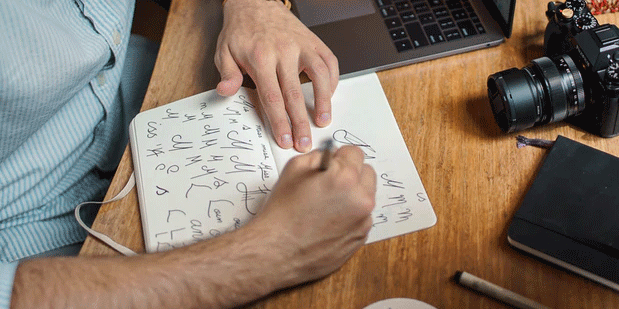 Everything looks the same
The biggest drawback in a portfolio is similarity or over-consistency. This factor is very evident and easy to pick. If you get a portfolio with several circles or rectangles, or usage of a similar kind of typeface or color palette then consider moving to another option.
These are some of the mistakes which you should consider avoiding while choosing the right designer for your logo design.
When you work keeping all the points in mind, you will be able to have an impactful logo design for you. When you hire a professional logo designing company to design a logo for your company. You will be able to know all the points to have an impactful logo design for your company. Designing a logo is to build your brand image in the market and deliver your customers with values they deserve. To design an impactful logo for your company you must follow the principles to design a logo for your company. This way you will be able to design a logo that delivers meaning to your business customers. Implement all the top points to design an impactful logo for your company or ask your logo designer for all these things.
Conclusion
A company logo needs creativity and uniqueness. If you are making any of the above mistakes to design your company logo. All the mistakes you are making will impact your logo design. You must be looking for the top tips to improve your logo design. However, with the best logo design, you can also hire a logo design company. When you hire a logo design company you become free from designing your company logo. That delivers your company's customers with a deep meaning. Make your company logo design impactful and attractive enough. So, that you can narrate a story via publishing your company logo design.
You can connect with our dedicated team also to have the best logo design for your company. We have the expertise you need for your company's branding or logo design.
VerveBranding can be your one-stop solution for branding and designing because we have decades of market experience and a team of experts who, over the years, have worked on many major and minor projects for all types of industries. We provide designing and branding services at the most affordable price. For services related to mobile app development or web development and online marketing services, check out our subsidiaries, VerveLogic and VerveOnlineMarketing.
(Visited 98 times, 1 visits today)