Brand Designing –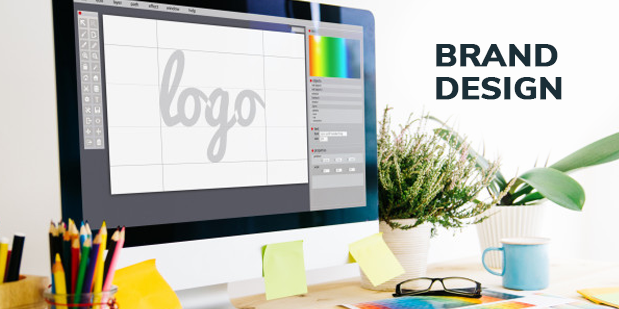 Seth Godin defines the brand as "the set of expectations, memories, stories, and relationships that, taken together, account for a consumer's decision to choose one product or service over another. If the consumer (whether it's a business, a buyer, a voter or a donor) doesn't pay a premium, make a selection, or spread the word, then no brand value exists for that consumer". Brand Design is the process or methodology of carving a unique identity for the purpose of communicating and promoting a person, product, service, or organization, referred to as the brand.
The process of Brand design is not restricted merely to designing a visual identity but extends to the entire process of communicating a consistent image to the world. Whether it is a simple visiting card or a highly complex interactive website, a brand design needs to create a unique but at the same time instantly recognizable identity for the brand to promote brand loyalty. The whole process of Brand designing can be broken down into the following steps:
·Step 1 – Establish Vision, take Design brief and conduct research
As this is one of the most crucial steps in the design process, enough time needs to be devoted to conducting a thorough market analysis and consumer research to understand current market needs and messaging. Designers also need to ensure a complete understanding of the brief from the client on the purpose of the brand and desired brand identity and personality. Some key questions that need to be answered at this stage include: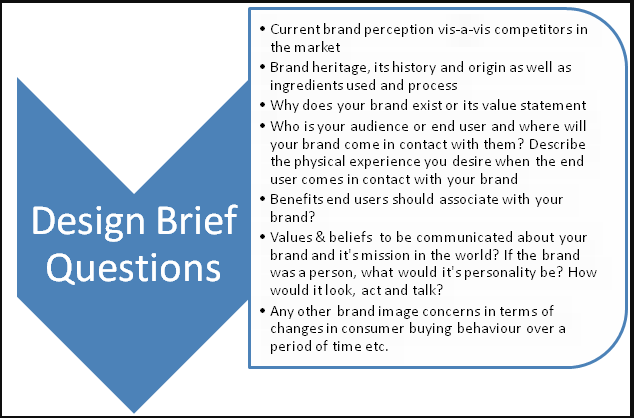 Step 2 – Create Logo, Visuals, and Styling Guidelines
Designing a logo essentially involves sketching innumerable iterations on paper to finally arrive at a logo that is in sync with the design brief. Once the concept is final on paper, digital iterations need to be done to arrive at a final digital logo image. Once the logo is designed, an identity system or visual language around the logo aligned to the design thought process of the logo is done. This identity system around the logo is required while creating brand marketing collaterals. Style guidelines, laying down the detailed rules or guidelines for styling, layout, and usage of the logo like typeface pattern, color palette, etc. are also created to help marketers create a consistent brand image.
Step 3 – Monitor and Rebrand
This step comes into effect once the brand has been launched with its new design identity. It is important to monitor the brand to ensure that no untoward associations or perceptions are built around the brand. Also, since consumers and markets evolve over time with changes in preferences and usage patterns, a rebranding exercise to create a new identity for your brand which connects with your past but engages with the audience in a fresh manner will be required.
Brand Designing, by its very nature, is a highly complex and evolving discipline that needs a thorough understanding of design elements and their interplay with each other to create powerful sustained imagery in the minds of people.
(Visited 99 times, 1 visits today)