Branding: Tell Your Story From Beginning To End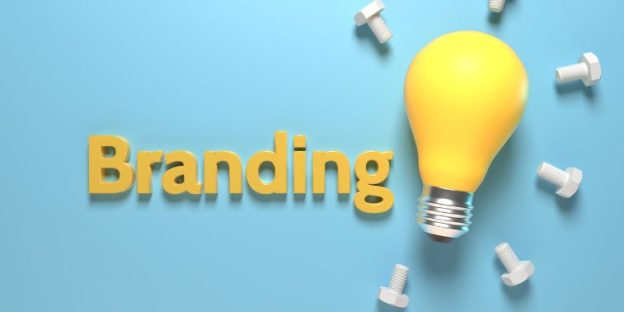 How can effective branding leverage your business? How branding a business is to build an image in the market? You may be an entrepreneur or looking for some effective branding strategies. This article will help you explore and make effective branding for your business. The directions in this article are from our experts at VerveBranding. So, know how you will tell your brand's story to the world.
The branding of your business reflects your image in the market. Here you have to add what should be your strategies to approach your targeted audience. Your brand is more than designing a logo for your company. Your general traffic on your website and generating traffic will convert leads into profit. Which will help you get ROI with the creative branding of your business. Read here to explore more about branding.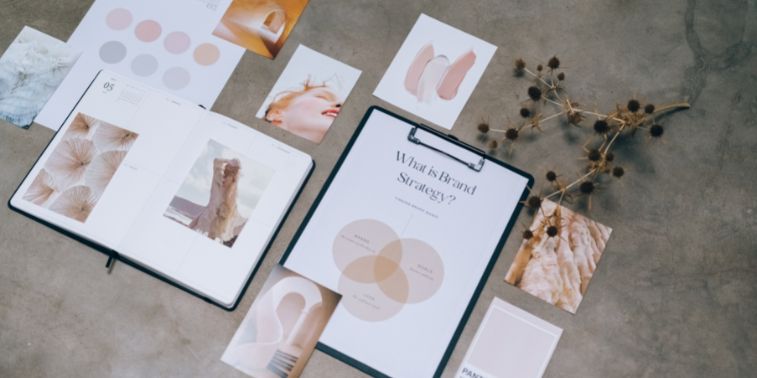 Tell your brand story to the world.
When you decide to brand your business. It means you are going to tell a story of your brand to the world. Even though they are your business's target audience or others. Your branding will always disseminate a message to the world. Brand building can make or break your brand image. If you have not given attention to brand building in a planned manner.
This does not matter what business you are- to start branding your business to the target audience. You will need branding for your business. So, the targeted audience of your business can recognize you. What products or services are you delivering?
Remember each thing that belongs to your business; communicate with your business's targeted audience. That will be the point where you clarify and indicate to your customers; what your business is doing and how you can help them. Thus, you must stand out in branding your business in the market. Whether you are an online or offline, restaurant or clothing business, etc. The branding of your business matters most to create a connected experience with your customers.
Connected experience
The connectivity in a brand matters most. Brand storytelling establishes an emotional connection with its targeted audience. Which are based on a business's value, the needs of customers, desires, and aspirations. Moreover, innovative brand stories do more than just all the above-mentioned. The innovative brand stories disseminate empathy, and urgency and create experiences.
Moreover, you create a connected experience when you are clear with your thoughts, your message is concise and clear to understand by all. The mistakes businesses make while telling their brand's story are to make the story complicated. This is not about written communication between your customers and your brand. It is about designing each part that delivers a clear message to your business's targeted audience. A creative design can disseminate your brand message more clearly.
Designing
Example: a wheel-producing company's logo design will be more clear using a wheel in its logo. Instead of using the company's name directly. A wheel in a logo will be more effective than just using characters of its name.
Branding
Example: Suppose you are a chocolate company. Here, you have to understand everything about your company's branding. What does your chocolate wrapper look like, the wrapper's quality, and what packaging style of that? Here, your business branding communicates with your customers. Make it engaging and communicate to your customers.
If the chocolate has poor wrapping, even though you have a bar of quality chocolate. You will lose the ability to build an image. This is how you decrease your sales in the market. But if you do the opposite of the same process. You will be able to put a positive impact on your business customers.
Brand Recognition
Your brand's recognition is a priority. What colors, fonts, and designing will always let your customers identify you? This has studied that colors used in your branding increase 80% of your brand recognition. So, using any of the colors or designs for your brand logo can affect your brand image. You must keep in mind that you need to make your brand unique from your competitors. The branding of your business should have a  goal to connect with your business targeted audience for a long time. You need to keep in mind that you will be creating a long time relationship with your customers.
Why do colors, designs, and fonts matter for branding?
The colors, designs, and font connect your business's targeted audience with the spirit of your business. This means that you connect each thing with your business while branding your business in the market. Using fonts and colors for your business branding makes your customers recognize your brand easily. This is so easy to visualize any shape, color, or font for a human brand. Every human's brain may not be good at remembering written text, but it is so easy for everyone to remember a shape with colors.
So, you should create your brand logo and use some effective colors. When a person sees your brand and its logo. They remember it at first glance. When they see your logo or any of the posts from your side again. While scrolling or going from somewhere, they recognize that your brand comes to their mind.
However, if your branding color does not match your business theme. This will lead your customers to ignore you, even if you have quality service. Or, this will make it difficult for your business's targeted audience to identify your brand.
Note: Whatever you do to make your branding effective. You have to have good quality pixels/resolution of the created digital material, including printing.
Creative and meaningful
You take your example. What do you think of a brand, when you first saw it? If a design or marketing is not creative enough. You just ignore it and go further, right?
Put your foot into your customer's shoes and see your brand as a customer. Does your brand meet your customers' needs? Will it attract your customer? If it does not feel and deliver a connected experience. You will lose so much time trying to connect with your customers.
As per a survey, 77% of consumers buy from all those brands that serve the same value as them. Here it becomes so important to be meaningful and serve the same values as consumers. Identify do you serve the same values to your customers as they expect from you? In this way, you will serve your customers comprehensively and meet their expectations.
Generate leads
Did you know? You can generate leads with effective branding of your company. Branding is not just to aware people of your brand. Effective branding of a business also helps bring more traffic to your website and converts leads into profit. This way, you will get ROI (return on investment) on your business's branding. You will lose nothing. If you are taking your business to the next level with effective branding of your business.
Bad branding can damage your PR
Public relations (PR) is to build your brand image in the public and on different channels. The public relations officers are a lot in the media and the bad news. That is being spread through news and other media channels. However, if you do not have an effective brand strategy and creativity to handle problems. This will also directly affect your PR. Because both the teams are indicating two different directions to the audience you are intersecting with.
Thus, everything must go in the same direction and serve a clear and concise message to your business target audience.  
How can Verve Branding help with unique branding?
Verve Branding is an experienced team that has delivered its services of brand building to dozens of its clients. Verve Branding has delivered its services to different governments, sectors, and private. The best part of Verve Branding is that they are a professional and dynamic team. Understanding branding for a business is more comprehensive than you expect.
If you are looking for a logo design company near you. Verve Branding can help you to meet the requirements of your business's branding.
Conclusion
When you begin your career as an entrepreneur. Effective branding becomes peculiar for your business. The braiding will represent your business and aware your business target audience about your business. The branding of your business can make or break a business. Branding makes your business effective. When branding your business is done in the right way, it delivers your business's target audience meaning. Effective branding can be done through a reputed branding company like Verve Branding. The team of Verve Branding is providing its services to thousands of its clients already in the government and private sectors.
If you are looking for meaningful and effective branding for your company. You can connect to our team directly right away. The team will help you create an effective brand in the market, one that communicates with your customers.
VerveBranding can be your one-stop solution for branding and designing because we have decades of market experience and a team of experts who, over the years, have worked on many major and minor projects for all types of industries. We provide designing and branding services at the most affordable price. For services related to mobile app development or web development and online marketing services, check out our subsidiaries, VerveLogic and VerveOnlineMarketing.
(Visited 88 times, 1 visits today)