Guide: 5 Tips to Create a Unique Branding Style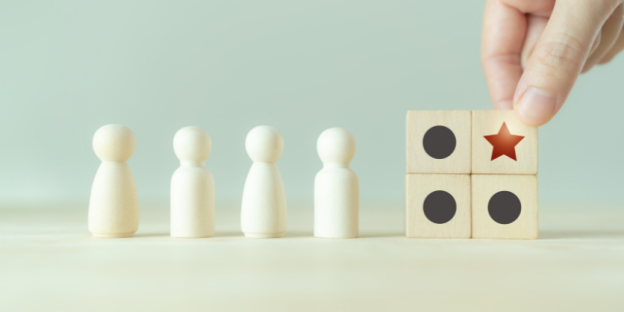 Brands always have a desire to prowess their digital presence in front of everyone. Branding style is something that adds value to your brand and its significance. Every brand has a unique pattern of vision on which representation aligns. The brand always incorporates the vision with the style and dialect of its branding. The brand should present both ideas with the styling; keeping every vital element in the whole journey. The more elaborative and clear the vision is, the better delivery and performance it achieves.
For a better understanding of brand styling, here in this blog, we prepared a guideline for brands. The brands can utilize the ideas and get one step closer to their significance and identity of themselves.
Typography (fonts)

Color

Logo 

Images 

Brand voice
All of the elements play a crucial role in creating a unique presence for brands. For the new brands who want to introduce themselves in the market or the existing brands, who want to reintroduce themselves and align them with specific brand identity; take care of some things.
Brand should have a clear and nonredundant concept than any other brand. Create a personalized and unique branding style guide for your brand and choose matchable style hacks to introduce your presence. There must be your personality influence with every context you represent about your brand. The brand has a unique vision to market. Your brand must have Business Cards, Blog posts, Presentations, etc. There must be clarity for your brand vision, mission, and future such that your audience understands you well. 
5 super creative tips for making a sound presence of your brand
1. Have a unique story for your brand
Every brand knows the power of a unique story. The more effective your brand story you have to share with your audience the closer your audience connects with you. Before planning for your personalized story, you should be clear with the vision of your brand. The story must match the thought and idea behind your brand presence. When you make a unique story, it allows your multiple accounts and its audience to connect with you, they will understand your insights with your story.
While creating the ideal story, you should be to connect with some logo designer in Noida
 that has expert knowledge of your brand and prepares a unique story around it. 
2. Create a Signature (logo) for your brand
Logo Guidelines
Brand signature creates buzz around your presence in the market. A decent logo size that is easily recognizable suits perfect eye vision and is best to remember for a long. 

Color variations, logo font, and space rules (including negative rules). 

Have specific core colors for your brand. Top brands do; Netflix, Amazon, etc. 

Regular use of font; makes it promising for a brand to showcase its unique presence everywhere.
Your logo should breathe and be alive. For that vision, you should allow some free zone space around your logo as top brands do. For example; Medium, Facebook, Spotify, Snapchat, etc. 
3. Match your brand context with Typography 
Use fonts wisely based on the awareness and need you display on multiple platforms. Prefer one or two fonts for your platforms that can distinguish your presence on digital platforms including social media and on-site websites.
Typography is something that uniquely blends with the idea of context. Suppose your brand is more on content and blog writing, then use an ideal typography that is stylish and effective. Such that while visiting your platform, the audience easily understands your brand meaning. This will allow the audience to stay more on your platform. The Corporates have used different typography styles for their branding. The corporate logo design is specific to the need of corporates where regular font styles are used to make it more engaging for the audiences to remember. 
4. Have a Brand Voice:
Powerful Brand Voice
Positive:

your brand voice should be positive and effective. That helps people on social media or on your platform to connect with you easily.  

Aligned and energetic:

the stronger and more impactful your business brand value is, the more people get inclined with it. 

Unique:

your brand presence should be unique and intuitive to remain longer in the audience's heart.
Brand Voice is all about writing or representing the style of your brand. It should be assertive and unique. Make sure you should use some important practices before finalizing your brand voice. Language should be clear, tone should be straight and effective. For example; Hubspot and Backlingo. With the logo design company in Udaipur, you can create a powerful voice for your brand. 
5. Represent your brand with mathematical figures and stats
The stats provide a uniform way to represent how a brand is aware of anything. The data representation assures that the particular brand has a significant space in digital media.
Imagery Guidelines
Illustrations and sketches must blend with ideal concepts and style. For example; Trello, Trivia, Calm, etc brands concepts. 

Use pictorial representation of the data and figures you want to display to your audience for any cause. Focus on infographic posts that explain the quick overview of data insights and content you want to share with your audience to make them believe and trust your brand. 

Prepare the illustrations while making them alluring and with perfect detailing. Such that the graphs can easily connect with your potential audiences. 
Conclusion
To create a powerful presence, the inspiration is all around. Take the curated ideas from this blog, and apply them to your branding. For more ideas, you can connect with the Best Logo Design Company India, to rebuild a logo design exclusive for you that matches your brand vision.
At Verve Branding, we understand the idea of logo designing to create a unique space in the competitive rush.
(Visited 8 times, 1 visits today)