How Much Does a Logo Design Cost?
A logo defines a business's identity, helps in establishing a brand in the eyes of the consumers & potential customers along with demystifying the services provided by the business.
A logo is the first thing that people usually see that represents your business, so it's supreme to have a unique & distinct quality logo for your organization. But before it is important for you to know how much it costs to get a quality logo that adds value to your business.
Here are the good reasons why a perfect logo is important for your small business in 2023?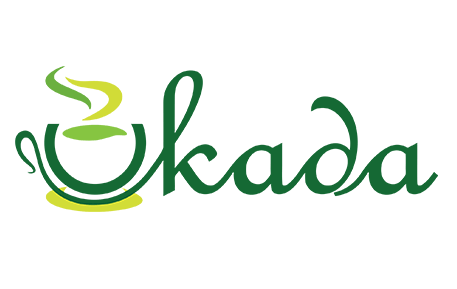 There are two ways by which you can get your logo created, either by hiring a professional designer or a logo design company so you can easily communicate with interested people through your logo.
Aforesaid, your logo represents your business so it is important for you to know whether you are getting the right logo for the money that you are paying, that is why it's a better idea to have a top logo design firm by your side as their creativity, experience & expertise can be the factors to create an astonishing logo.
For a quick glance:
The price for logo designing is as mentioned below;
| | | | |
| --- | --- | --- | --- |
| Price | Logo design options | Quality  | Who can use it? |
| $10-$50 | Logo maker tools | Basic with limitations in uniqueness and creativity.  | Has a limited budget and time.  |
| $500-$800 | Freelance designers  | Comparatively less experience but promising designers. | Good knowledge but less experience. Fit on budget, time vary |
| $500-$2000 | Freelance designers or Design content  | High professional logo designer  | Promising timely delivery. The cost is a little high.  |
| $2000+ | Logo Design Company | Full-time custom logo design service company | A team of dedicated designers, with unique design experts, fits your budget. Strictly with the timeline.  |
For ease, you can try tools that give you a glimpse of logo design. But your research is not over here. It is not perfect to go for a logo maker tool for your illustrative logo design. 
For the quick snap, you should understand the fact that designing with logo maker tools 
So here are the quick reasons, Why not use logo maker tools?
How Much Does Logo Design Cost in 2023?
One of the aspects that plays a vital role in designing a logo is the person that you have hired. Surely a freelancer can also create a logo for your business on a low budget but without access to some top costly software & their little experience should be considered before hiring a freelancer for a logo for your business.
You surely do not want any mediocre logo representing your quality services. The logo design cost can be between hundreds to thousands of dollars, but if you are a startup or a small business then it must cost you between $250 to $1100.
There are many factors because of which the cost can vary the huge part depends on the quality & who created the logo design cost as mentioned above. So you have to look at your budget before hiring a logo design company or outsourcing it to a freelancer. Let us move towards tabular & easy descriptions based on your needs.
How much does it cost to design in India?
India the country is rich in culture and heritage. Here the designers are believed to service with full commitment and the best price. But the price roughly depends on a number of factors like quality of work, and where the designer is situated. The designer takes around one week to one month depending upon the type of logo design.
The important part is logo must match the instincts of a brand. The designer understands the process of designing. the cost for the basic design would cost you around $10k to $50k. The logos and images are distinguished and aligned with the company's vibe. That impacts the whole difference in design.
Uniqueness is the key factor.
A number of factors in the logo design cost depend on;
complexity, experience and skill, industry, location, and scope of-course.
budget for a logo design:
logo template and DIY= 500-1000
 logo contest= rs 1k to rs 5k.
Logo design company like vervebranding offers a bundle of format to companies with copyright. You can hire logo designers from India.
Low-Cost Logo that is Under $250
Logo Maker – One of the ways to get a logo for your business is to create a logo by yourself with the help of a logo generator. Surely, it is the cheapest option available in the market, but if you are a trained designer then you can surely use this option.
Being the cheapest option, a logo generator uses some generic icons and limited font options. With this option, there is a high possibility that you will get a used logo design cost or something that doesn't fit with your business vision.
Pros And Cons: Is It Good Or Bad To Use Online Logo Generator For Creating Business Logos?
On searching in the market you can find many logo freelancers to create a logo for you under a budget of $250. It can be a great deal depending upon the tools used by the designer and their experience in the field of logo designing.
So, you need to be very affirmative while hiring a freelancer too, because a perfect logo can take your business to new heights but a mediocre logo will not set in the eyes of people and that can cost you dearly.
Midrange: $300-$2500 
If you have a high budget for a logo then it makes perfect for your logo design as there are high chances that you will get a pretty good logo design for your business. In this price range, you can either hire a top-quality freelance logo designer or hold a logo design contest. The prize money attracts some of the best logo designers.
Freelance Logo Designer 
An experienced logo designer can be really great for your business as you get an expert to customize your logo, who listens to every step. With this price range, you can have a broad spectrum of logo design costs & quality of work.
We suggest viewing the portfolios & testimonials or talking to their previous clients about their logo designing can be really helpful for your business logo designing & creation. While choosing a freelance logo designer, you'll want to consider how much they charge hourly & how much experience they have in the field.
If you have a high budget for your logo design then you'll surely get a designer which has a proven track record. They will also provide a detailed breakdown of what you get for your money.
On the other hand, if you have a budget of around $250-$700 you will likely be working with a designer who has less experience. It is only a better option if you have a clear vision and lead the designer in creating what you exactly want from your logo. If you have time to spend with the designer back & forth then you should choose this option as it will be best for you and your business in saving some money.
Logo Contest
The best thing about having a logo contest is that you will get multiple new ideas from the global community of designers from all around the world. This will give you unique ideas for your company's logos. You can interact with the designers & give them feedback about their designs in order to get a complete logo that will represent your business.
you can also know about: The top 11 Logo Design Contest Websites You Must Know in 2023
High End: $2000+
When you hire a logo design company, you will get a logo & exactly the right thing for which you have paid and wanted.
Logo Design Companies 
A professional logo design company is the best option to get your logo designed, & often includes a different package from which you can choose on. Design companies first conduct market research & even look out for competitor analysis so that you can figure out which logo will stand out from the rest in the market.
Top logo designing companies have top-level creative teams that look out for the project from each end to come up with a logo that increases your sales by turning you into a brand.
But the biggest challenge is the budget as it can be costly to hire a logo design company in the USA. But you can outsource your logo design from the top logo design companies in India and get it done within your budget.
What do I get for my Money?
Regardless of whom you choose for your logo design, it is important to know what exactly you will be getting for your money.
-> Your logo design must be in multiple formats like High Resolution or vector format for printing.
-> Web-optimized format for website, social media & other digital needs.
-> Full legal copyright of the logo for ensuring that the logo is yours.
This is all about how much it costs to have a logo design for your business.
VerveOnlineMarketing is a digital marketing agency; we have delivered our services of PPC, SEO, and SMO to several of our happy clients. The best part of our dedicated team you would like is providing effective digital marketing services to our dozens of clients. We have years of experience to deliver you the outstanding digital marketing services you deserve. Moreover, we have a single-window solution. Where we deliver the benefits of logo designing and branding services- connect with us on VerveBranding. And for web and app development services, you can connect with us on VerveLogic.
(Visited 254 times, 1 visits today)