Pros And Cons: Is It Good Or Bad To Use Online Logo Generator For Creating Business Logo?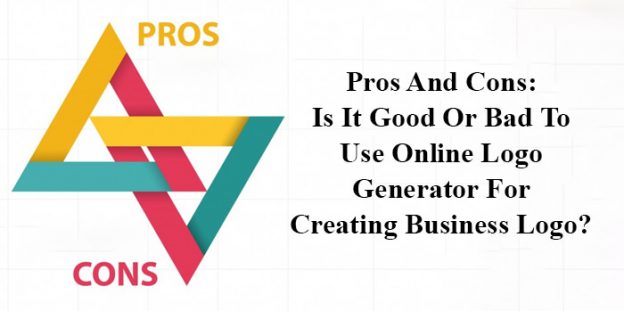 There are marketers who believe that getting logo for a business depends upon the size and capacity of business. This mean small business is not liable to have a logo.
Well, the truth is entirely different!
Logo is always crucial for every business be it small or big and across every industry. It helps to build a perceptive for the business in the mind of the customer. If your logo is unique and attractive, it can become the identification for your brand or business and help in easy brand exposure as well.
While a good logo design has immense potential for the company to attract new customer, a bad logo design can harm the brand even more. A not so creative and unique logo design tend to make customers believe that the brand has no standard. It may project that your brand is only concerned and pushing about sale without leveraging quality. Customers may lose respect for your brand and may detach them from building any relation.
It is absolutely clear that a well designed logo can bring a better spark in your business and attract the attention of the people. Even if you provide top facility, without having a convincing logo design, it is difficult to make a mark.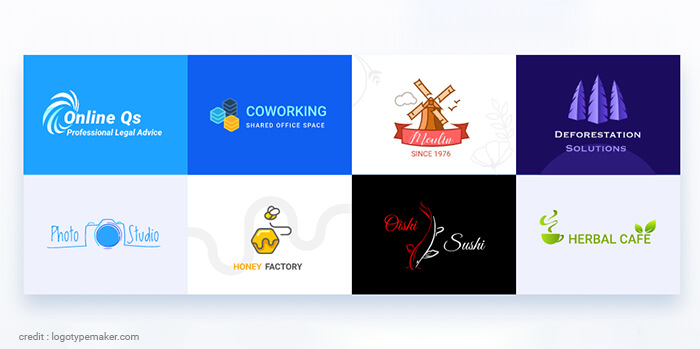 Now, the biggest question is how to get a feasible logo?
This post is dedicated to show option in online logo design and its related positive and negative outcomes.
Let us begin!
There are mainly two ways to create a logo. The first one is hiring professional logo designers and customizing your logo based on the need of the brand or business. Such logos are long lasting and cost effective in terms of future perspective. One can find designers from top category to initial category of logo designing to design a logo for the brand.
The second option is online logo creator. This is a rather simple procedure, owners can find the best online logo generator and DIY the logo easily. There are many websites that provide easy to use engine to generate automatic logo design. This method can be understood as a shortcut for logo generation, however, they are far away from uniqueness and creativity.
You must be thinking is it ok to use online logo generator or not?
Let us discuss some pros and cons of using online logo generator to make it clear about its usability.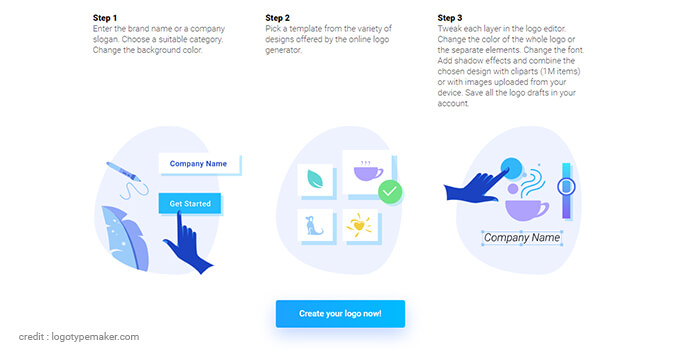 Pros of using online logo generators
Easy to use
Online logo generators are extremely easy to use in creating a logo even if you don't possess much experience in designing. The tools provided are extremely friendly that help in providing a seamless experience while designing the logo online.
They are quick to work
If you want your logo made within a half day, then online logo generators are simply ideal. Logo design online can be produced in number of designs within a short span of time. These logo generators are ideal in creating logo, if you lack time to meet the launch deadline.
Customization as per your need
Online logo generation takes into several factors in its account and generate logo. Some of these are:
Font
Style
Graphic and vectors
Colours
effect
Unlimited iteration
When designers create logo there can be limited iteration. Using online generator give you ample of iteration depending upon patience level of the maker. You can make changes and adjust the design anytime you wish
Cheap
These online logo makers are absolutely free or charge very minimum. In case of free logo, watermark is present in the logo made. In case of low budget, these softwares are just the ideal.
Cons for using online logo generator
Unprofessional look
Professional designers from multimedia design service providers share the view that using online logo generators provide logos that may lack professional look and badly project the identity of the brand in front of the customers.
Lacks in originality
These logo making tools does provide multiple option, however, still these multiple option is limited after an extent. This means some where the logo may look repeated or copied. While logo designed by designers reflect unique concepts and ideas as they are free to harness the potential of creativity.
It can be copied
Online logo generator has the major threat of getting the logo copied. Someone can use the tool and make a logo which is a look alike of your own logo. A duplicated or copied logo is a major threat for your business and brand recognition. Customers may get confused and get divided between you and other business.
Personal touch
A logo designed by professional designer will produce a logo that resonate the expectation of the targeted customers. Designers give emphasis on customers to create a logo design, while this kind of customization is not possible in online logo generator.
Copyright issue
Using online logo generator can make you landup in the copyright dispute. Competitor may register his logo and sue you for copying the logo.
Conclusion
Everything has its own good and bad side. What you want to prefer will depend only on your need. If you want a quick logo, go for online logo makers. However, if you intend to get a unique and attractive logo design for your brand, consider hiring a professional logo designer.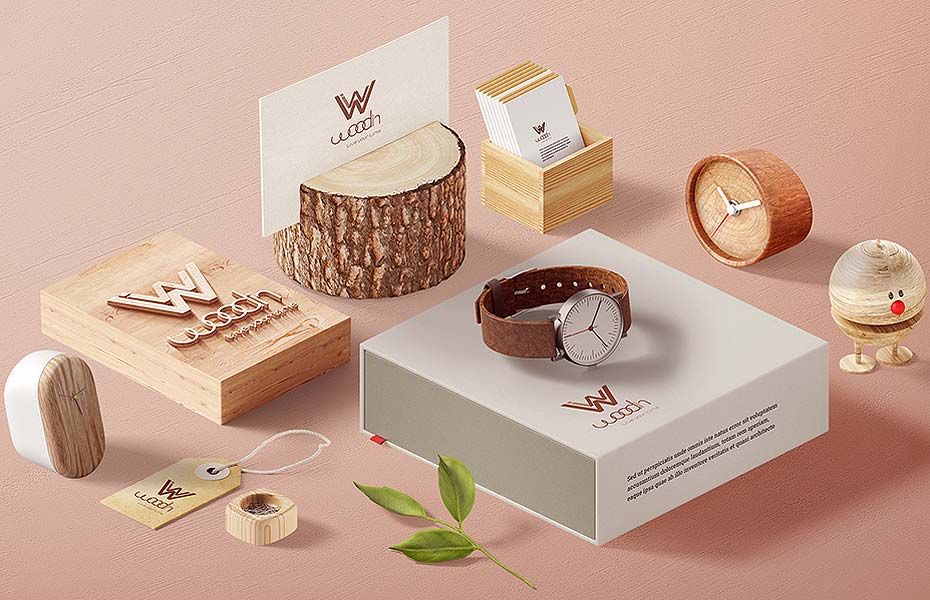 (Visited 181 times, 1 visits today)