Top 6 Beneficial Aspects Of Having Professional Logo Design
What is the first thing that you see in a business? Of course, it is the logo of a business. Some of the biggest brands all across the globe have got iconic logos that are considered reliable throughout the globe.
For example, we all can recognize Mcdonald's with the yellow M, the half-bitten apple of Apple company, or the blue bird of Twitter. These are some of the brands which get recognition from their logo.
Logo holds the most important preposition in creative corporate logo branding, hence, it is vital to get the right logo design for your brand.
Creative Corporate Logo Design
Let us discuss six benefits of having a professional logo design for your brand.
A great logo gives you the best first impression of your brand
The first impression is always the last impression!
Generally, customers make a decision for their business within 1/3rd of the second from their first encounter. The best logo design company India suggests that the logo and company's name is the first thing that customers look at the first glance.
Therefore, a well-designed logo is sufficient in itself to grab the attention of the customers in the first place.
The size, color, font, and style of the logo has a lot to speak about the brand it represents, hence, it is important to select element that resonates with your brand.
It is always better to seek help from professionals. They can understand the message of your business.
That help to turn the message into a visual icon that easily catches the people's attention to the brand.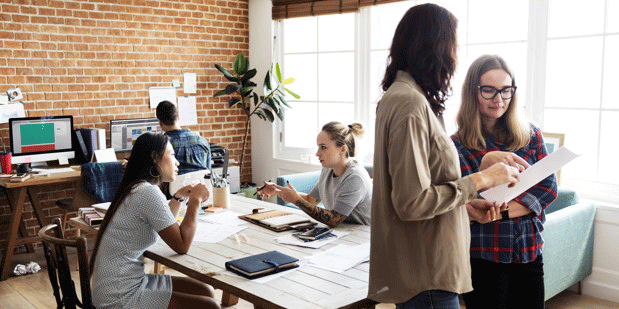 Designed with a concept and strategy of a professional
If you are not a designer, it is really difficult on your part to create a logo design that can resonate with the brand image in a unique and amazing way.
It may happen that you come up with some irrelevant attempts which cannot bring any significant results.
It is better to choose an established agency or freelancer with a portfolio which can set your design logo unique from the rest.
A logo designed by an experienced designer can bring a sure shot of success for your brand by designing an exceptional logo.
Also check: 4 Essential Things Startups Must Know Before Deciding On Logo Design!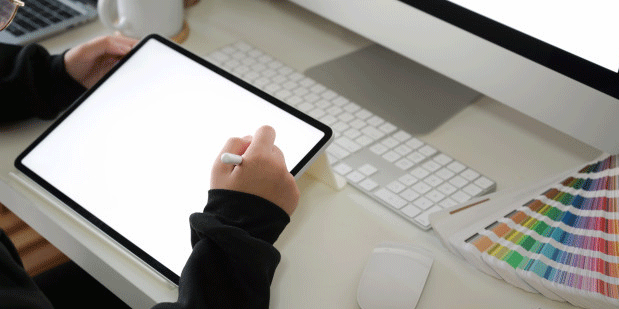 A good logo is ideal to build a strong brand identity
Creating a good logo design is extremely essential as it is the basic building block on which you can build a strong brand. Logo and brand are different yet logo has a huge role in creating a brand identity.
Hire a logo designer who can professionally design a logo that represents the brand and give it a unique brand identity.
Get your logo designed right and all other things will come in a place just like that.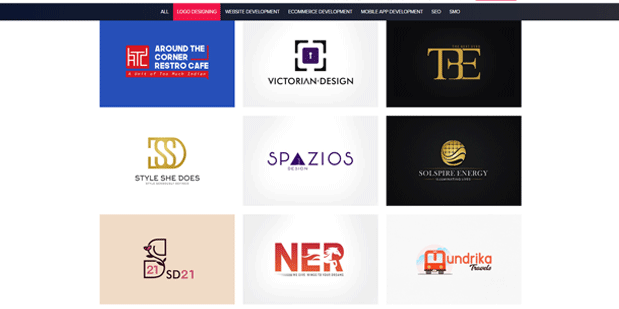 Your logo helps to project a professional image
Professional logo design agencies employ a trained designer and excel in creating a massive visual form. There are many kinds of logo styles and a trained designer recommend which design is right for the business.
Generally, creating a professional design is not a matter of joke for somebody who has no professional background.
A well-designed logo would effectively reflect the key color, corporate fonts, and overall brand style so that you can use it anywhere.
5. Brand Equity
The concept comes in recent years. It is a great way to promote and sell products on the platform as a business. It let the audience aware of your presence quickly. For example; Apple AirPods are promoting and selling its product.
6. Co-Branding
The designing company what do nowadays, to co-brand with other brands. It would not only increase the visibility but also, brings mutual trust amongst the audiences.
Look at some of the prime examples. Like; Nykaa partners with beauty brands and sportswear companies partnered with cricketers. the only notion they have is to maximize their reach in a short span of time.
The company's combinedly approach follows unique efforts in the marketplace.
Conclusion
If you think as per the designer aspect, then you have a good brand understanding. Only the Brand Values justify your purpose completely.
The time is to leverage your digital presence into the world in 2023.
Create an exceptional professional logo from an expert designer and bring better success to your business.
VerveOnlineMarketing is a digital marketing agency; we have delivered our services of PPC, SEO, and SMO to several of our happy clients. The best part of our dedicated team you would like is providing effective digital marketing services to our dozens of clients. We have years of experience to deliver you the outstanding digital marketing services you deserve. Moreover, we have a single-window solution. Where we deliver the services of logo designing and branding services- connect with us on VerveBranding. And for web and app development services, you can connect with us on VerveLogic.
(Visited 140 times, 1 visits today)