Why must your Brand Logo have a specific message or brand vision?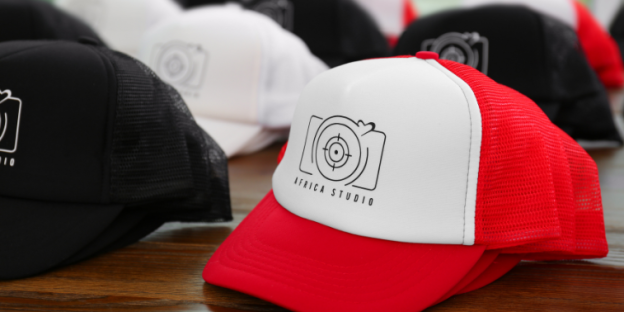 Are you a modern-age entrepreneur? Looking to identify significant areas that can help you improve business reach? When starting a business, there are many considerable aspects, but one of the most important is your brand logo. A well-designed logo by a professional logo designer can help you stand out from the competition, create a memorable impression, and build brand recognition.
Setting up a brand does not just involve giving it a name and an icon to be printed on the packaging or the stores. But a brand icon termed a Logo must be the reflection of your brand. Also, should be able to deliver the message, the brand wants to convey to its customers. Whenever you think of the brand logo of a prominent or renowned brand, such as Amazon, Ferrari, or Rolex, you would find a specific message associated. For instance, Amazon's logo has an arrow that starts with A and ends with Z. It signifies that Amazon delivers everything that you can name from A to Z. Rolex logo features a crown which indicates its superiority. The Ferrari logo reflects courage and passion for your goals.
Let's explore the key reasons why your Brand Logo must have a message to convey.
Reflects on the Brand's vision: 
Having a unique and advanced brand logo reflects that you are concerned about your business, and the audience you deal with. Every business whether wholesale, retail, or online has a specific targeted audience base. To target such a specific audience category it is important for your business to invest in developing an appropriate brand image. Hence, getting a brand logo developed by a professional logo design company reflecting your brand's perspective can deliver the required results.
Must communicate your brand Values:
The brand logo must be able to reflect your brand values. For instance, if you are a brand valuing creativity and innovation, the logo must reflect it. Or if you are in professional service delivery, the logo must be designed accordingly. The brand logo is considered to be a reflection of how your brand thinks and reacts. Hence, it is significant to work with a professional logo designer to integrate such aspects with your brand's logo.
A brand's logo with a proper meaning or message also helps to attract the customer's interest and acts as a reminder. A prominent example of such a brand representation is Amazon. Whenever you are searching for a product, the first idea that might pop up in your mind is to search for the product on Amazon. Such can lead to the conversion of a potential client. However, to get such a recallable brand logo you must partner with either the best logo design company in India or a logo design company in the USA.
Aligning the brand's value and vision with the brand logo and designing it accordingly can also help you ensure better brand growth. Your brand logo must be able to reflect the direction your company or the brand is aiming towards. For Example, Apple is a prominent brand in the tech industry providing innovative and premium tech products to its users. The brand revolves around the digital ecosystem and with industry innovations it focuses on introducing new products and services. Hence, it is important to ensure a better integration of your brand vision with your logo, while working with a professional logo design company.
Consider the psychology of your brand Logo:
When you interact with the best logo design company in India or a logo design company in the USA, they must help you understand the psychology of logo elements. Such includes the use of appropriate colors, logo themes, text, mascots, or lines. Focusing on such elements is important to align your brand's vision with your brand. Being kids wear brand, having a premium logo such as Gucci's would not help you please your targeted audience base. You need to create something that will grab parents' attention and convey a sense of quality and comfort. Hence, it can be reflected that a brand logo is not just about the visual appeal but is also about the feel.
If you are planning to target the global market with your existing brand idea and approach, you must plan your brand message accordingly. As the demographic changes, the meaning and context of icons and words change. Hence, proper research must be conducted to ensure the elimination of such risks and challenges. You can also eliminate such risks by partnering with a professional logo design company and brainstorming unique ideas to create a brand logo. Your business must have a brand logo that can be used across geographical locations.
Wrapping Up
Verve Branding is a leading professional logo design company helping clients across the globe to get a unique logo for their brand. We have been recognized as the best logo design company in India as well as the best logo design company in USA. You can share your requirements with our team of professional logo designers and can get custom-made logo options. We ensure working on integrating the key brand elements in your brand logo to give it a unique feel and to improve its ability to target your potential audience.
(Visited 8 times, 1 visits today)