6 Logo Creation Tools that You Should Start Using Today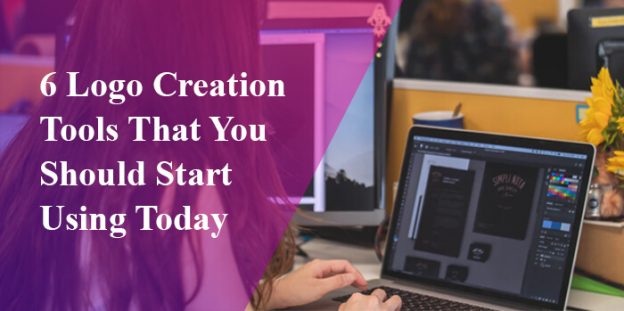 Name some instantly recognizable logos. Let me do it for you. Twitter has a bird, Apple shows an apple, Nike reflects a tick and Puma expresses its esteem with a panther. This is how logo works.
Logo is the thing which people are going to remember whenever they think of your brand, it becomes the first picture of your brand. That is the reason, people prefers it to be simple, professional and striking.
For a recognizable logo, you could hire a logo designing company that work for your brand, or you can perform the logo designing in-house. And if you want to do it in-house then you'll be requiring a software, which is great in its job.
Below, you'll find some of the names that are quite popular in logo designing realm!
Logo Creation Tools
1.  Adobe Illustrator
Adobe Illustrator, which is one of the parts of Creative Suite remains at the ace of graphic design software, and that too for a good reason. It proposes a pack of various features that provides control in every aspect when you design your logo.
For beginners, its pixel grids make it easy for the users to align objects clearly, whereas the integrated shape-building tools, brushes, and high-end path controls make you freely create any graphic that you want to. On the other hand, perspective grids can assist in creating depth and distance graphics. Its amusing typography, extraordinary visual effects, and new drawing engine can turn a raster image into editable vectors.
When you want to use colors frugally, then using gradients can make your image very effective and Illustrator communicates with gradients and makes it work for your graphics. However, Illustrator can also imply for beginners.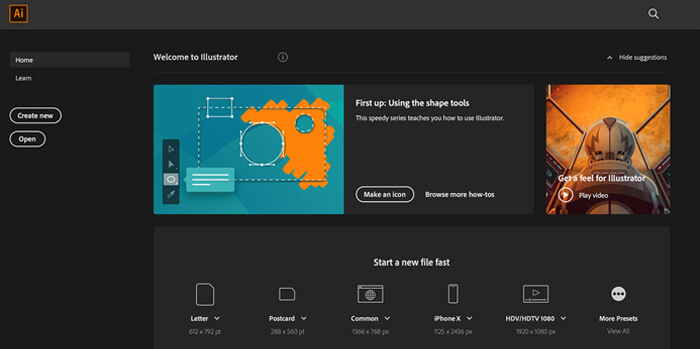 2.  Logomaker
If you're looking for a logo that you want to use online indemnity, then Logomaker is the right tool for you. Even those, who are new to logo designing can create an effectual logo in few minutes through this tool.
It has over 10,000 icons and images created by professional designers, reflecting its huge selection of artwork. To express your own uniqueness, you can play around with colors, add text, select a font and experiment with spacing.
With Logomaker, you can create and download six web-ready logos. To download them, you will get appropriate HTML code which you can copy and paste online.
3.  Laughingbird
Similar to Logomaker, you don't need to draw anything with this logo creation tool. You just need to download the software, available for both Mac and Windows and its trail is free.
Laughingbird comprises 200 templates coupled with various graphic elements, which can be placed directly on the canvas. As another option, you can upload your work and custom the graphics from the web. In addition, there are also different special effects and options for text style available on the menu.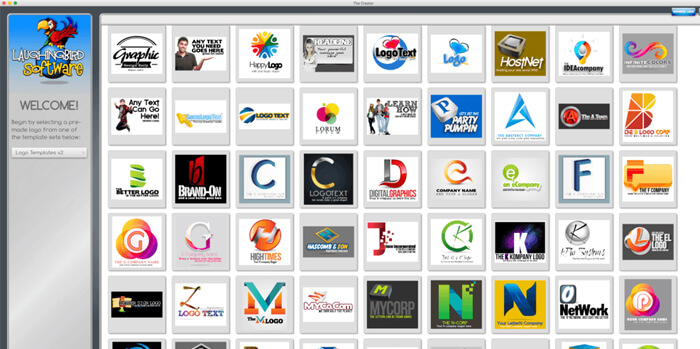 4.  Summitsoft Logo Design Studio
Visually, Summitsoft Logo Design Studio appeal similar to Microsoft Office and most interesting thing that it also proposes free trail.
With this tool, you will whooping 1500 ready to implement templates that go will with logo designing trends. Alongside, it has more than 5000 objects to get the visual effect from. Play around with colors, fonts, shapes and effects or you can import your own graphics so that you make your personalized logo.
In addition, its usual web formats let you print your logo in high resolution. Like in Laughingbird, in Summitsoft, you can sell you designs to other users as well. But for this, you need to work through the trademark process so that you secure your security identity and come up with great ideas for taglines, slogans embedded with your logo design.
5.  LogoYes
LogoYes permits you to design your logo and make it perfect for your brand, prior to making any payment. Once you're done with the overall process, you can make a purchase.
It is kind of straightforward tool, letting you find art for your logo. Secondly, you need to drag and drop your canvas and try out the work by adding text and making tiny tweaks like resizing, spinning or repositioning elements. Web development company also follows the same practice.
However, this software does not propose any special effect or any other extras, you would be using one graphic icon for each logo. If you want a clean and basic logo design, then LogoYes is the thing that you need.
6.  Sothink
Another downloadable software along with free trail, proposing a range of free templates and make you edit your existing one or you can create a new one from scratch.
With its smart color tools, Sothink can help you in great ways. It has seven vector drawing tools and a dozen special effects which you can apply to individual text letters.
At last, you can import the content by yourself either through Flash or static graphics. Also, this tool follows the mechanism of exporting formats such as png, jpg, bmp, tiff and svg.
If you have any other name which is not present in this list? Then Comments section is just below the text! Share the name with us!
(Visited 88 times, 1 visits today)