How to get an Exuberant logo for your Sports/Athletics wear brand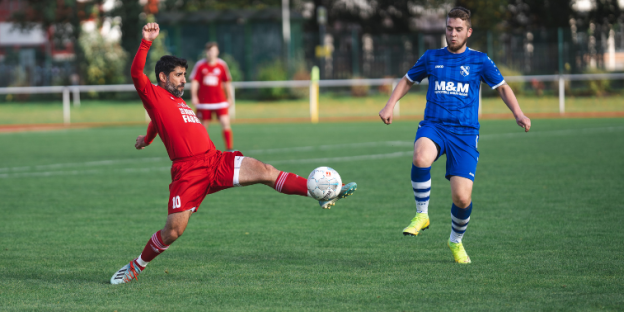 Planning to disrupt the Sports/Athletics wear industry with your unique clothing designs and ideas? But still relying on traditional or template-based logo and branding strategies. These strategies may help you to get a certain level of sales but will fail to live up to your expectations of brand growth.
Since covid, the trend of people doing yoga, home workout, and gymming has risen exponentially. With such improvements in market trends, the demand for sports and athletic wear is experiencing positive growth, also the brand delivering such products.
Hence, entering and establishing your brand presence in such a market would require you to focus on a unique brand and product identity. In the process of establishing a unique identity, a key area to be focused on is having an attractive brand logo.
To get detailed insights about the role and importance of logos you can connect with a leading Sports and Athletic Logo Designer. Also, read our detailed blog on the importance of logos for brands.
Purpose of a Brand logo for an athletics brand?
A Zealous athletics brand logo can help your brand to stand out from the competition, as well as can establish a memorable mark in the marketplace. As not every customer/brand follower remembers your brand name but can recognize your brand logo/symbol. Hence you must get the best Logo Designing Company to develop a logo for your sports brand.
Factors to be Considered for a Sports/Athletic Brand Logo
An experienced Sports and Athletic Logo Designer considers certain key points before drafting a brand logo. Let's explore such key factors involved in sportswear logo design.
Representing Sports/Athletic Spirit
The most tricky and important element while designing a sportswear logo, is that it should reflect the athletic spirit. The athletics have an emotional connection with the jersey or brand they wear. Hence, with the brand, it is important to create a bold and stronger brand image that can attract individual attention. A Sports and Athletic Logo Designer ensures that athletic wear logos should be able to reflect the passion, energy, and strength of the athlete. It can also be reflected that brand logos should also be able to communicate your brand message.
A logo designed for a sportswear brand should be able to adapt to different products and scenarios. As a sportswear brand, you would not stick to jerseys or t-shirts. You would also move to lowers, caps, bags, as well as other sport-related equipment. Hence, it is important that the brand logo if placed in such a diversified product can adapt to it. To ensure such versatility of your brand logo, you can connect with Verve Branding, the best Logo Designing Company in India.
Apart from the mentioned elements, it is also important that your logo represents a timeless emotion. As with the emerging fashion changes and attitudes of players and users, there is a need to introduce unique aspects of sportswear. But considering the nature of sportswear, no changes can be made to the clothing design. Hence, to be relevant in such a transforming scenario it is important to have a timeless brand identity. You can ensure your brand's timelessness by adopting bold colors, and a combination of imagery & typography.
While designing the brand logo for your sportswear brand, the logo maker must focus on both the brand name and indication. If you are planning on just an image for a symbol as your brand logo, it must indicate your brand name or product. Such helps in improving the recall value of your sportswear brand and adds to a unique image. Also, having a proper indication can eliminate the risk of unauthorized brand use and copying in the marketplace. To get a market-ready and widely acceptable logo for your sports brand you must connect with a Sports and Athletic Logo Designer rather than using ready-made templates.
Use colors and dynamic fonts
An important aspect that can add to the reliability of your sportswear brand logo is an attractive color combination. In your brand logo, there can be a single color as well as multiple colors, depending upon the designer's vision or idea. Having bold colors, images, or symbols in your logo makes it visually appealing and attracts public attention at large. But it is not in every case, minimalistic trends can also be identified to be dominating the sportswear sector.
Hence, it can be reflected that logo designing requires proper research and market understanding, which can be done with the help of a leading Logo Designing Company.
Exploring leading sportswear brand logos 
Let's consider the examples of leading sportswear brand and their Logos to have an in-depth understanding of logo design in the process of your brand growth.
Adidas is a leading brand dealing in both multiple segments and accordingly has a minimalistic yet recognizable logo. Its logo comprises three stripes, which represent a mountain. The aim/message that Adidas wants to deliver through its brand logo is that the athlete or user should take small steps to achieve the larger goals. Despite being minimal, it promotes the attitude to conquer difficult situations.
Another leading sportswear brand preferred by athletes and notable sportspersons. As for its brand logo, it uses a combination of typography and images. The Puma logo incorporates both the brand name and a leading cat/panther. The purpose of the logo is to represent strength, endurance, speed, and agility. It may appear to be an effortless logo, but it involves proper research, brand association, and Sports and Athletic Logo Designer efforts in the process.
Lotto represents a creative or properly imagined sportswear brand logo. Existing in the form of a geometric shape, it symbolizes two sports fields layer one above the other. Also, having a cutout at their intersection point. The two fields represent a tennis and a football field. Such a logo aims to reflect that Lotto accessories are versatile and can be used across different sports. Also, to promote a sense of trust, and passion among every athlete irrespective of the sport they are participating in. 
Final Words
If you are looking for the best Sports and Athletic Logo Designer for your sportswear brand, you can get in touch with our professionals at Verve Branding. We are a leading Logo Designing Company in India and have fulfilled branding projects for brands across industry segments. Our extensive service portfolio includes logo designing, developing marketing materials as well as the brand established in the competitive marketplace.
Our professionals can guide you at every step of your business journey. So partner with Verve Branding, and unleash the potential of logo designing and branding services.
(Visited 28 times, 1 visits today)