10 Super Creative Ideas For Inspiration In Designing A Sports Logo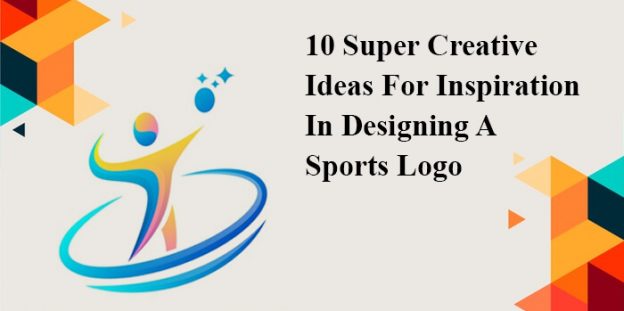 Branding is a very important process despite being in any field. The sports field is not untouched by this branding process. The competition is increasing tremendously, hence, to keep the team intact, it is important to have a brand identity for the team.
The inclination for sports throughout the world is very high. There are hundreds of sports that are played with thousands of teams divided into states national, international, district clubs, and many other places.
Apart from the name of the sport and team, it is very difficult to distinguish teams without a logo. There are many teams and events which come with similar names as well but their logos make them distinctive for their fans. If you belong to a sports fraternity and interested to give your team a great look, prefer to hire a sports logo designer for help.
I am talking to the IPL lovers! What do you remember when you see a blue and golden-colored Viking helmet embodying the spirit of courage, adventure, and wisdom? Kolkata Knight Riders! right? What do you remember when you Sudarshan chakra translating good vision and focus? Is that Mumbai Indians? Yes! The logo keeps a lot of importance for your brand as it is the communicator of your values in your absence. People identify any brand by means of its Logo. In this post, we are going to tell you some of the factors that you should keep in mind while getting the sports Logo designed.
This post is dedicated to giving 10 highly creative ideas for inspiration while you gear up for making your team logo.
Let us dig in:
Adventure sports logo should be made exciting and thrilling
Adrenaline rush- is the most simple way to define adventure sports. Adventure sports is the most enthralling and appealing genre of sports for every adventure enthusiast. If you want to make a gaming logo for your team or unit involved in bungee or cliff jumping etc, make sure to design it in a way that shows the danger of the sport and the adventure involved in it.
For the genre of adventure sports, the key to catch in logo design is excitement and energy.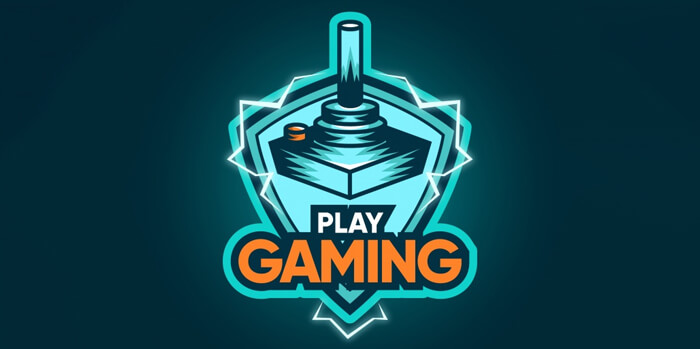 Corporate sports logo needs brand name in it
Sports is for everyone be it normal person or corporate professionals. For a corporate sports logo, two things are highly needed. These are the name or the logo of the company and events they are participating in. The combination of both aspects makes the logo simple, clear, and engaging.
Showing a mythological creature in the design
Using mythological creatures such as unicorns, bulls,s, etc in your logo gives a different dimension to the logo itself.
Designers from Custom sports jersey design companies suggest that such kind of logo is meant to boost the players. These mythological characters help in defining the motto of the team which they follow while they are on the ground such as lion for strength, bull for power, etc., such logo design look fabulous on sports jersey which then later help in branding your team for better sponsorship.
Using sports gear in your logo
Using sports gear and accessories can be a very interesting idea for the logo. Use the gears that are used for the game your team plays like bat and ball for cricket, basket or ball for a basketball game, etc. This kind of logo will make others understand the brand easily and its purpose as well.
Using landmarks in the logo
There are many people who end up making logos based on the sport they play. If you want to stand a little different from the rest consider using the most prominent landmark that you have from your area. This way your origin can be easily depicted and you stand different from the rest of the teams as well.
Read More: Different Types of Logos That You Can Create
Showing flags in the logo
Another intelligent way to design a logo is to incorporate the flag design of the country inside your logo. If it is for an event, making a collage of all participating teams into a logo design can be a creative way to put the logo of the event. For national representing teams, using the concept of the flag on the logo will help players to get an inner motivation to win.
Using animals as a symbol in the logo
This is the most commonly used yet the coolest for logo making. Each animal has its own strength which can be easily replicated in the logo by using them in it. Animal-like bull, lion, leopard, etc are used for various attributes that they have. Although the idea be common depiction can always be unique.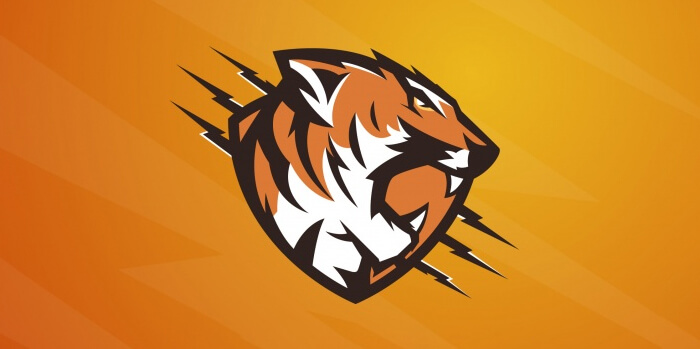 Using fire in the sports logo
Fire has a lot of components that syncs well with sports. Fire depicts strength, power, zeal, aggression, supremacy which can be easily incorporated into a sports team logo. Any element of Fire in your Logo will keep a great power of determination and will. Fire is the source of energy and provided illumination for ages. Using it in your Logo would make people feel energized whenever they look at your Logo.
Read More: Professional Logo Design Companies in USA
Minimum design element
Less is more! This is applicable in most of the fields of our life. when it comes to making logos, less is always more. Using minimum design elements in a logo can be another great way to bring the eyeballs towards it. If you are designing for an event or tournament, then the strategy can be implemented. For example, using just running shoes, or swimming flippers, gloves, etc in the logo.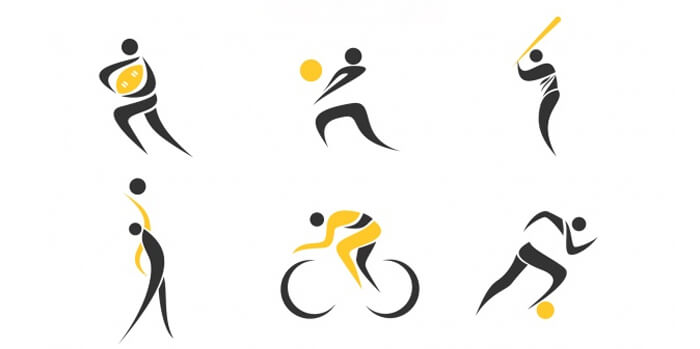 Showing team name in the logo
This is an easy way of designing a logo. This kind of logo is the simplest of all as it has the name of the team which is already fixed. Designers can use this name and design the logo in the most innovative way by using different fonts that depict the brand.
The above stated are some ideas that can help in creating your own brand for your sports team.
(Visited 318 times, 1 visits today)