5 Reasons Why A Perfect Logo Is Important For Your Small Business in 2023?
People are fascinated by the idea of starting a brand. But what exactly is a "brand"? The most viable answer to this is, a "brand" is the amalgamation of experience, authority, goodwill, perception, and reputation.
Although it is a fact that the logo is just one factor that contributes to building a brand, according to a dedicated logo design company. It is the brand's face (the identity) that makes people perceive your business even before they deal with you.
You will be amazed to know how well a professionally designed logo in 2023 creates a great first impression. And how it will push your target audience to think about your products/services.
Not limited to this, your business logo goes along with your brand name everywhere as a word of assurance and authenticity. From business cards to all your social media accounts, packaging, and most importantly the minds of your clients – a logo locks the glimpses.
All in all, an aesthetically pleasing professional logo design transforms the thought process of the clients making them perceive your brand as an expert in its industry.
"You cannot expect the logo to upscale your sales, but yes a perfect logo builds the right direction of your brand".
The latest Logo design blog, 101 Creative Logo design ideas to keep designers and businesses well worth grabbing your attention.
What Makes A Perfect Logo Design?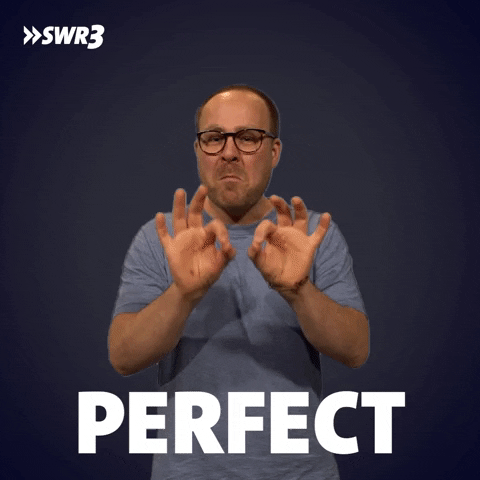 We have been talking a lot about the significance of a perfect logo design, but what makes a perfect logo design?
You certainly do not want to compromise the design and quality of the symbol or the typography that represents your entire business – this is why I've mentioned "perfect" many a time.
A perfect logo is a symbol or typography or both that aligns with the purpose of your brand. Secondly, it grabs human eyes and depicts a story or a metaphor that tells the objective of your business. It is a patent that defines your brand values, purposes, and goals.
Some advice?
#Advice1: What you cannot avoid here is clarity of thoughts and design. An overdue always leads to chaos in the minds of the readers.
To be candid, a perfect logo is designed to impress and not confuse the audience with their next action.
#Advice2: Nothing gets noticed in this saturated market until it is unique or established. For instance, people are tired of seeing a coffee shop logo designed as a mug or spilling coffee beans.
We could pour in some more insights into the logo of a coffee shop that communicates with the people while giving them the idea that they are welcome to the coffee shop.
#Advice3: At Last, beware of these 9 logo design mistakes that can be deadly for your business
Bonus: Here are the pro tips to plan a highly creative logo design by experts at Verve Branding
Popular Logo Designs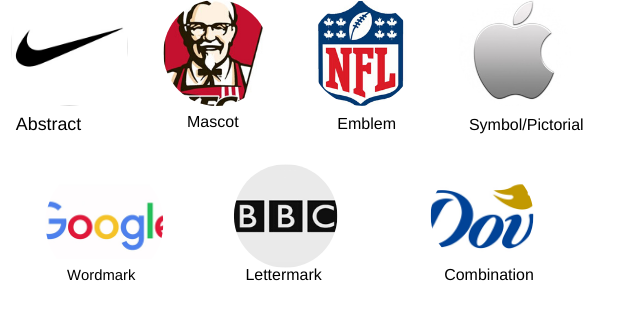 "A logo is the arrangement of words and symbols that come together to mark the significance of your brand and sometimes do the storytelling for your brand".
Most of the logo design trends are based on these 5 common logotypes. Thus, you have no choice but to be familiar with them. If this makes your adrenaline rush, here is a detailed blog on 7 different types of logo designing:
Popular Types Of Logo Designs:
| | | |
| --- | --- | --- |
| Wordmark | To-the-point logos are styled with decent typography that owns your business name. | FedEx, Coca-Cola, Realme. |
| Lettermark  | The type contains a single letter or abbreviation. Usually the first letter(s) of your entire brand name. | 'C' for Chenal, 'A' for Adobe, or CN for Cartoon Network. |
| Logomark  | A symbol with no initials or typography. These cleverly designed symbols tell people the purpose or objectives of your brand. | 'Nike Swoosh', 'Apple' for Mac/iPhones, or 'A Bird' for Twitter. |
| Emblem  | They carry more elegance. An emblem can be a letter mark, a wordmark, or a logomark, molded in the form of an emblem. The type itself is a signature of royalty. | Harley Davidson, Webster, Starbucks. |
| Combination mark | It is a combination of any two logotypes. Preferably, a symbol + wordmark or a lettermark + wordmark. | Burger King and Baskin Robbins. |
Transform Your Logo Design Trademark to create an impact on your business value

A logo is the face of your brand, and you cannot afford to recreate it frequently. Thus, it is recommended to employ the insights of expert logo designers. Expert designers say that a brand should think to recreate and transform its logo only after it has some goodwill in the market.
Let's take the Netflix Example. The first-ever logo was made in 1993 – a combination mark with a 'classic film' symbol and the name 'Netflix'. The logo established the brand as an online DVD rental service.
As Netflix planned to go overseas, it wanted to be recognized as a complete online streaming service. The film reels are an outdated approach so it re-builds its logo with a classic red word mark.
Netflix is recognized by its logo which by now is a quality trademark of a top-notch video streaming service.
Logo design is a unique and creative innovation of branding, as Netflix renovated the logo to create an impact, you need to know when and how to change your existing logo.
5 Reasons why a perfect Logo Design is Important For Small Businesses in 2023
A small business is already struggling to maintain a position in the market, cut-throat competition, face-offs with renowned giants, reputation management, and whatnot.
With a perfect logo design, you certainly get a head start in your entrepreneurial career. Curious about the cost to create a perfect brand logo? Let's take a deeper insight.
Benefits of Perfect Logo For Small Businesses in 2023
1. Highlights your brand as a professional service
A well-designed logo plays with the mind of your target audience letting them know that you are a professional with just the right expertise they need.
Those who pay, yearn for quality that they know only an expert can give, therefore they evaluate and re-evaluate their choices.
Even if you have just stepped into the market, a professionally designed logo will help them anticipate the integrity of your services.
2. A Strong First Impression
Being a small business you know that "first impression is the last impression".
Sometimes you only have a single chance to get sales from prospective clients, the business card you slide towards them introspects your brand's logo and name. As it is said shapes and colors capture the eyes even before the name does.
So, it is safe to assume that your brand's logo does most of the groundwork for you. The logo communicates the command you hold on your business niche.
3. Captures The Senses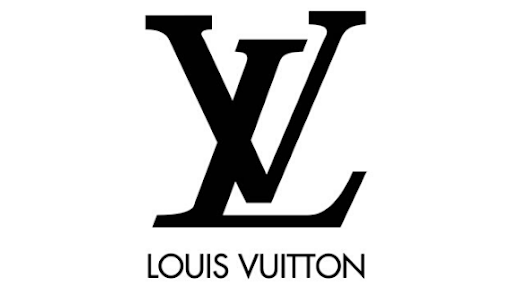 Creative logos aligned with your brand are captive – able to catch the first glimpse. Being a symbolic representation of your business, a creative logo instantly captures the senses and leads them to memorize the work you do.
If you talk about the best logo design, it determines professionalism with strong communication plus appeal.
4. Gives Your Brand An Identity 
Every successful brand tells a story to influence its customers, conceptual yet simple. As logo design is part of brand building, it needs to resonate with the same story the company tells.
In fact, logo design experts candidly say that an insightful logo is something that narrates a company's story to every passerby. Like Starbucks, Mcdonald's, and KFC. A brand that has a story to tell is more likely to connect with the clients.
5. Fosters Brand Loyalty
People seek quality and stability therefore they look for a trademark.
As your brand grows, your logo is going to become more familiar to a wide range of consumers or may become the signature of quality or a status symbol. Just like, the Apple company imprinted on gadgets is a trademark of quality plus the status symbol.
As you scale up and more people start to purchase from your brand, people will perceive your brand's logo as a trademark of quality. A simple logo with a sleek concept keeps the foundation of trust.
6. Audience Expects It
The logo is the very first thing people look for when they communicate with your brand. As your brand logo is the center of all the marketing tools like business cards, websites, product packaging, flyers, and advertisements, it has to be impressive and captive.
From the above points, you might have come to know the importance of an appealing professional too, how it attracts people and how it can become a symbol of quality. Without an outstanding logo, you will lose your way as a business in this competitive era.
How To Get The Perfect Logo For Your Small Business?
If you could weigh the significance of a logo – specifically a conceptual logo then Verve Branding is here to guide you right from the start. We are a recognized logo design company serving our valuable domestic and overseas clients since 2011.
In our tenure as a logo design company, we have come across different requirements from different businesses, which has made our experts versatile in their work. Our logo design suite consists of versatile logo design services at highly affordable rates and a facility to choose from multiple concepts made by our insightful logo design experts.
Reach out to our experts directly via WhatsApp or fill out the request form on the VerveBranding site.
(Visited 383 times, 1 visits today)