Celebrate Money Heist With VerveBranding
We already know the quote, "You need to dream it to do it." But sometimes it gets better than we even have dreamt of.
To support our employees at VerveLogic, we thought of giving them a holiday for the release of Money Heist Season 5. It is named, "Netflix and Chill Holiday". Just a single post on our social media handles, and we could not imagine but people went crazy. This was announced by VerveBranding on Aug 26, 2021 on Facebook, Instagram and Twitter.
Vervelogic is now all over the news. People across the globe are sending messages to our CEO (Mr. Abhishek Jain) and employees congratulating them for this step. We would like to thank every news channel, social media handles and netizen for sharing our story and helping us reach this height.
Bella Ciao… Bella Ciao…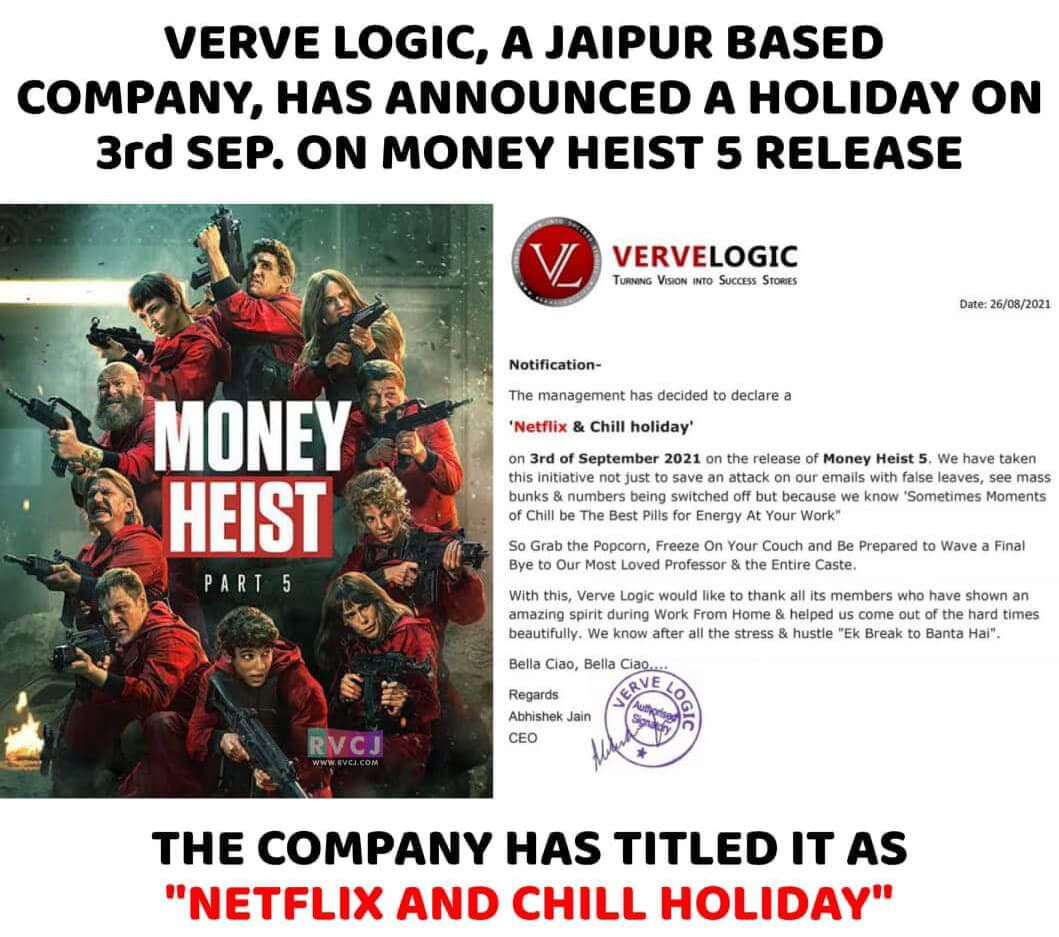 (Visited 176 times, 1 visits today)