Revealing the Secret Behind the 'Blue Colour Scheme' of Facebook Logo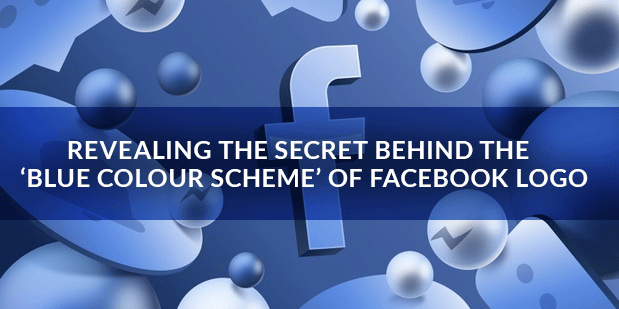 With a monthly user base of 1.5 billion, Facebook has marked its presence in almost every part of the world. The journey of this technology giant is one-of-a-kind. Started as a Harvard website, the history behind inception of Facebook is fascinating enough that you might not like to miss out. If you are curious to know everything about the leading social media brand, here is is from history to its impact on the world.
Journey of Facebook from 'Harvard' to the 'Technology Giant.'
Great ideas are not ever lost but they thrive inside innovative and creative minds. A Harvard undergrad, Mark Zuckerberg launched a website named as 'FaceMash' in 2003. FaceMash persuaded students in Harvard to cast their votes against a particular candidate over other on the basis of their physical appearance. Sounds, hilarious? Soon after the University authorities found about the website, it was obstructed. Needless to say that our Facebook founder closely  escaped the expulsion.
Another year, in 2004, Zuckerberg made a Harvard dictionary that he named as 'TheFacebook.' For the second time, Mark ended up in a controversy by his own fellow mates. It was stated that Zuckerberg employed their ideas and concepts in developing a platform instead of assisting them to create 'HarvardConnection.com.'  The complainants approach the University magazine, Crimson to lodge a complaint. During the course of pending investigation, TheFacebook had been a big hit amongst Harvard students. Surprisingly, it held accounts of a hundreds of Harvard undergrads in its initial phase itself.
Initially started as a community platform for Harvard, 'TheFacebook' extended to various students belonging from Yale, Columbia and Stanford. From schools to US's top universities, it reached out to a plethora of students. In the same year, the 'The' was chucked out from  its name and that's how Facebook was born. Domain 'facebook.com' was bought for $ 200000.
In 2012, the company announced its first initial public offer that made it open to public. Facebook is ruling the technology world with its smart techniques and tactics and has evolved as a powerful social media platform.  
Let's understand how the 'facebook' logo emerged:
The masterminds behind the design of Facebook is Mike Buzzard of Cuban Council. Since its inception, there is no major modification in the design of Facebook except the typeface. It is not a recognized fact that the technology giant owner is suffering from an ailment termed as deuteranopia. Also known as green-blue, the person with deuteranopia has a trouble in differentiating between orange, green, brown and faint red. Though, they easily identify the colour 'blue.' Now you know the reason behind choosing the blue colour background in Facebook's logo.
A perfect epitome of simplicity, the Facebook logo put forwards a straightforward way of thinking style. The white brand name with a blue backdrop is symbolic of divinity along with an ample room for creativity. Even the lowercase font in the logo communicates the brand message to its users. Over 50 million mobile users get an insight into the latest happenings of the world by logging in their personal Facebook accounts once a day.
It is appropriate to say that this design logo has proved that how simplicity can rule over billion of hearts. Ideally, the design has turned out to the face of the company. Hope, we see more of such styles and designs in the forthcoming years.
Hope you found this blog useful. Looking from where to design logo? Connect with our team of professional and skillful graphic designers immediately.
(Visited 48 times, 1 visits today)