Top 10 Best Completely FREE Calligraphy Fonts 2023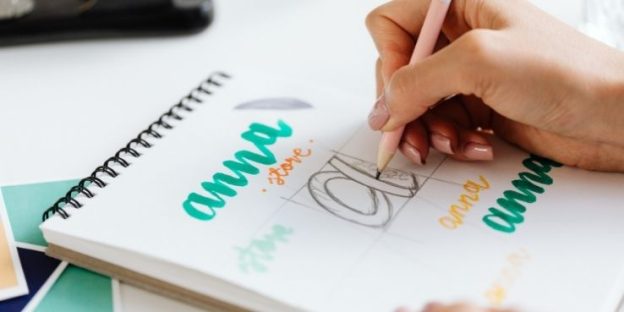 Grab your reader's attention by adding a touch of emotion to your words with the best free calligraphy fonts of 2023.
What are some of the top fonts to use for my logo design? Can I use any of the fonts for my logo design? Which font should I download for my logo design? What are calligraphy fonts? Should I use calligraphy fonts for my logo? If you are confused about using a logo for your company logo. We have added here the best logo fonts that you can use for your company logo. Read the blog to know which is the best logo for your company.
Having enough fonts can never be the case with a designer. Right?
He will always strive for more and more in order to create something new and interesting every time for the audience. Particularly, if these are calligraphy fonts, the search will be an endless journey. That's correct. Calligraphy fonts are the dearest of a number of designers today. And why not, these are elegant, rich, artistic, and whatnot. They are wonderful ways of expressing a personal touch and adding character to your words. And the best part is that anybody can access free calligraphy fonts online. This is why calligraphy fonts are used for versatile projects ranging from branding, logo designing, graphic designing, creating invitations, greeting cards, posters, and so on.
Now, due to their availability in large numbers, it gets tedious to find the best calligraphy font styles. But worry not as we have made a list of the 10 best calligraphy script fonts, just for you. Read on to find out about them.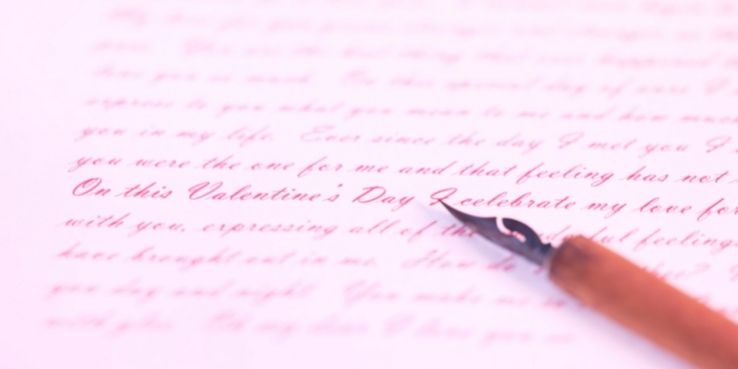 Top 10 Best Completely FREE Calligraphy Fonts 2023
The following list contains the best calligraphy lettering fonts, which are the most versatile and used by a number of designers worldwide. Each free font is also given a download link, which will take you to the website to download the respective font. You will also get an insight into aspects like licenses i.e. where to use the free fonts, under the same title. So, without any further wait, let's quickly jump to the following section to know about the best free lettering fonts.
1. Arizonia

The topmost on the list of the top free calligraphy fonts is Arizonia.
Arizonia is a casual yet interesting font that contains enticing alphabets. It is a combination of thin and thick strokes, much influenced by the Arabic calligraphy fonts. Its modern upstrokes and downstrokes make this modern calligraphy font suitable for titles, headings, and branding. It is free for commercial purposes.
Download Arizonia.
2. Alex Brush 

Alex Brush's calligraphy font style speaks of elegance and drama. It has short ascenders and descenders that are not much found in calligraphy fonts. This is what makes it more readable than many other script fonts.
Alex Brush is free for commercial as well as personal use.
Download Alex Brush.
3. Cursif

Cursif is among the best calligraphy fonts that are tall in size and rather straight in erection. This typeface looks simple yet classic and works best for short text lines.
Cursif is absolutely free for commercial and personal use.
Download Cursif.
4. Germanica

Just like its name, Germanica is quite a bold and impressive lettering font. You can find it more distinctive than other calligraphy fonts. Germanica takes inspiration from old English calligraphy and pours a traditional touch to the words. It is available in four styles, plain, shadowed, embossed (or fluted), and embossed with shadow. Due to its blackletter design, it works well for headings, titles, branding, etc.
Germanica is free for both personal and commercial purposes.
Download Germanica.
Also, know about the Best FREE Sans Serif Fonts
5. Great Vibes

Great Vibes comes in the list of the most pretty lettering fonts. It features thick strokes with a flowing appearance. The looping ascenders and descenders make it an eye-catchy font, full of grace. Hence it is among the most preferred free calligraphy fonts and is a wonderful choice for projects that require elegant writing, like wedding invitations, greeting cards, certificates, etc. Great Vibes offers multiple style options for lowercase letters. It is free for commercial use.
Download Great Vibes.
6. Little Days

Little Days is quite a simple typeface that appears more like a handwritten calligraphy font. Its strokes are thin, hence helping in lending a feminine touch to the words. Moreover, it is an easy font to draw and is licensed for both personal and commercial purposes.
Download Little Days.
7. Miama

Miama is also one of the best calligraphy fancy fonts. Its characters portray a feminine approach, more specifically a lightweight bird that is full of charm. The ascenders and descenders of Miama are long. These enticing features make it a popular calligraphy font for titles, invitations, greeting cards, decorative projects, etc. Miami is free for commercial use.
Download Miama.
Hey, Do you know what are the best logo fonts you can choose from?
8. Qwigley Regular

Qwigley Regular is yet another among the free calligraphy fonts that carry a feminine contour. Its characters are contemporary, decorative, and curvy. It offers sets of Latin characters that consist of Western Central and Vietnamese language support. Users can download this creative lettering font for both personal and commercial purposes.
Download Qwigley Regular.
9. Riesling

How can you forget Riesling when it comes to learning about the best calligraphy fonts? Riesling is apparently an untraditional calligraphy font. However, it still narrates the essence of vintage calligraphy designs due to its combination of thin upstrokes and thick downstrokes. This font is very elite, and attention-grabbing and can be a great choice for any kind of decent yet decorative calligraphy project work.
Riesling can be used for both personal and commercial purposes.
Download Riesling.
10. Sophia

Sophia comes under the most charming calligraphy fonts online. It is really a decorated brush script with thick and thin strokes connected in a flowing manner. Sophia adds an artistic touch and a hand-crafted effect to the words. It, therefore, comes under the most creative hand-lettering fonts.
Sophia is licensed for both commercial and personal use.
Download Sophia.
Learn how smartly played fonts made the logos of the world's leading brands the most popular.
FAQ- Best Calligraphy Fonts For Free
Following are some of the most common frequently asked questions while considering different calligraphy fonts.
Q. How free and paid calligraphy fonts are different from each other?

Ans. Free and paid types of calligraphy fonts are different due to the following reasons:
While free fonts can be used in large numbers, paid/premium fonts are used by some. This maintains the uniqueness of the paid fonts.
Some free calligraphy fonts do not come with different styles, like bold, italics, combinations, numbers, etc. While if you'll use a paid font, it will come with all the variations.
Paid/Premium fonts offer relatively better user support than free fonts.
Q. Are there any issues with free fonts of Calligraphy?

Ans. The only issue with free calligraphy font styles is that since they are free, they will be used by a large number of people. And, you can find them on numerous platforms and projects. On the other hand, premium calligraphy fonts are not spread all over the internet hence maintaining exclusivity in design.
Q. How to download and install calligraphy fonts in Windows 10?

Ans. To download free font letter styles, follow these easy steps:
Click on the free font link that will take you to its downloading page.
Then click on the download button.
Your files will be downloaded to your dedicated or downloads folder on your Windows 10 computer. Extract the files to a specific folder.
Then read the notes, and then double-click the font file to install it.
Wrapping Up- Best Calligraphy Fonts Free To Download
Now that you know about the best calligraphy fonts, you can start experimenting with them on your creative project work Calligraphy fonts can be used for versatile purposes like logo design, branding, merchandise designing, stationery designing, invitations, greeting cards, etc. Hence while choosing a lettering font design, make sure it compliments the purpose and essence of the project. Plus also make sure that the font chosen is legible on different branding material sizes.
Moreover, some calligraphy lettering styles can be less simple and more implied. Hence, choose wisely, whenever you use them for a particular platform.
Let us know in the comments section below, which font worked best for you. Also, keep checking our latest blogs on Verve Branding Blog Page and expand your ocean of knowledge with us.
VerveBranding can be your one-stop solution for branding and designing because we have decades of market experience and a team of experts who, over the years, have worked on many major and minor projects for all types of industries. We provide designing and branding services at the most affordable price. For services related to mobile app development or web development and online marketing services, check out our subsidiaries, VerveLogic and VerveOnlineMarketing.
(Visited 295 times, 1 visits today)