How to Create an Effective Instagram Profile Logo?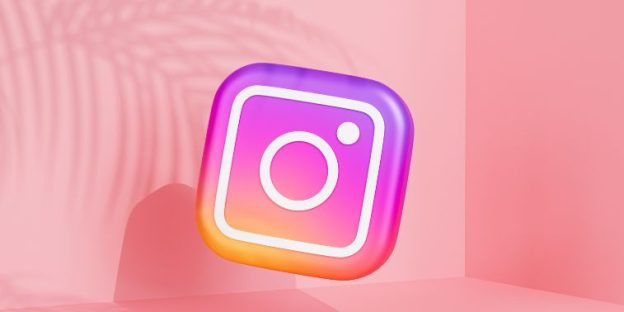 What is the size of Instagram DP to fit your company logo? Does the Instagram profile logo have different dimensions? Do I have to design a separate logo for my Instagram page? How can I design a logo for my Instagram profile? Do I need to hire a professional logo design company for my company logo design? What are some of the top logo-designing services? Can I design a logo on my own? Can I design a logo with the help of a graphic designer? If you are looking for an effective logo-designing service for your company. In this blog, we have discussed logo designing services. Which will help you with the best logo design for your company. You can design an effective logo like Instagram that puts a positive impact on your business target audience.
Whether you are a big fan of social media platforms or not, you can't deny their effectiveness when it comes to branding, promotions, and business. One of the most famous social media platforms is Instagram. If you are a business, your presence is a must there. To get noticed on Instagram, you don't just need quality content but an attractive logo as well. That's where the advice of a professional logo design company in India can help you. A logo is the first thing that your business target audience will see even before they know about your services and products.
At Verve Brading, we have a team of expert logo designers who over the years, have made outstanding logos for many companies in every industry. In this blog, we will look at some tips to create attractive Instagram profile logos that can drive the attention of people.
How Instagram Profile Logo is Different from Other Logos?
The size of the Instagram profile logo is 110×110 pixels, which means there is no point in putting too much information in the logo. If your Instagram profile logo has a complex structure, you are missing out on a lot. Another important thing about the Instagram profile logo is that it is circular, so you have to make sure that everything fits in perfectly.
Importance of a Good Instagram Profile Logo
Not just an Instagram profile logo, but any logo of any organization is very essential. A logo represents a whole brand and the efforts behind it. The importance of a logo for a brand and its Instagram page is the same as UI/UX Design for a website.
As said, a logo carries the image of a brand and also makes it clear what you are trying to sell. People can quickly understand the functional area of a brand just by looking at it. A poorly designed logo will make your brand appear unreliable.
People usually do not purchase from brands they never have heard about. As a business, your main goal should be to reach as many people as you can. Your logo needs to stand out so that it can easily recognize. In other words, a logo is the visual representation of a business, and therefore, it should reflect the right message. Your logo should be attractive so that people can become familiar with your brand.
Tell People What to Expect
As the logo is the first representation of your business, you must use symbols in it so that people can understand what they should expect from your brand. A brand's logo must be more than just an image. In other words, it should also represent the deep aspects of the business.
Best Practices for Instagram Profile Logo
A professional logo designer can provide you with an excellent logo that will speak for the business and will also provide more engagement. There's not any hard and fast rule for creating an Instagram profile logo design, but following some tips can help you make a better logo for your business's Instagram profile. Some best practices to create an amazing Instagram profile logo are as follows:
An Instagram profile logo should be creative and very simple so that it can be understood by the target audience very easily. Instagram profile pics are 110×110 pixels, so there's no point in making your Instagram profile Logo complex and difficult to understand. If just by using a symbol, you can explain the philosophy of your Instagram page, then there can't be any better choice than that. In short, always keep your logo simple to reach out to more people.
Don't use too much text if you are making a logo for Instagram. Also, never use your business tagline on the logo of the Instagram page. You can just use the Initials of your Business in just the first letter to get recognized by the target audience. You can add your business tagline in your bio or use it in your Instagram posts.
Filling all the space to get attention is an old idea. Today, people praise & follow minimalism, and in many cases, it has proved that less is more. However, space can be your friend while creating a logo, as it provides a clean look and a luxury feel. Just the name of your brand written in black color on a white background is enough to make your brand name stand out.
To make your logo stand out, use contrasting colors. For example, orange and blue look great together and also make your logo stand out. In other words, make sure there's enough difference between the color of your logo and the background color.
The size of your Instagram profile logo should match the dimensions of Instagram perfectly. It should look sharp otherwise, it will provide a very unprofessional appearance. Also, make sure to save your logo in either JPG or PNG format.
You must be implementing all these important points to have the best logo for you. When you have an effective logo for your Instagram profile logo. You will be able to have the best thing for your company. The social media platform Instagram has a huge audience that will be seeing your profile and recognize you. So, this makes it important to have an effective logo design for your company.
Conclusion
The presence of your business is a must on Instagram. You can take the help of a professional logo design company to get yourself a logo for social media platforms. At Verve Branding, we provide excellent branding services with the help of our team of expert graphic designers.
Instagram has a huge audience. It means your company logo will be visible to a large number of audience. Therefore, you need to build your company image that delivers value to your customers. We, the team of VerveBranding, believe that we can provide you the best logo designing and branding services you deserve.
VerveBranding can be your one-stop solution for branding and designing because we have decades of market experience and a team of experts who, over the years, have worked on many major and minor projects for all types of industries. We provide designing and branding services at the most affordable price. For services related to mobile app development or web development and online marketing services, check out our subsidiaries, VerveLogic and VerveOnlineMarketing.
(Visited 52 times, 1 visits today)