The 8 Types of Graphic Design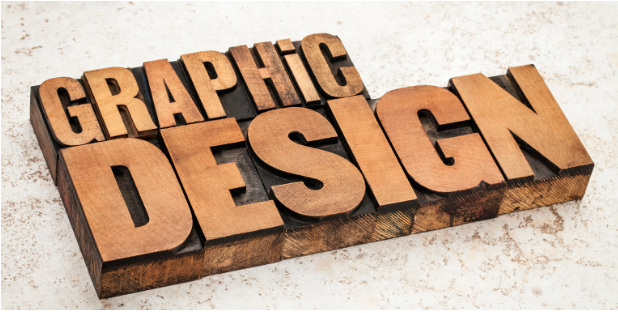 Graphic design is really crucial for every business that wants to be on the internet to sell their services or products. Graphic design helps in communicating with the audience through various means of designing, color, imagery, and typography. As there is more than one way to do it, businesses can incorporate any type of graphic design, as each one of them has its own area of specialization.
These graphic designs overlap each other at many points to create an amazing design but need a specific set of skills & design techniques. Most designers specialize in a single type of graphic design or focus on its related design. In this advanced era, it is important to grow along with technology. So if you are a young aspiring designer or seeking to design graphics for your business, here we have eight different types of graphic design to know which to choose for your business or the right skills for the job.
1. Visual Identity Graphic Design
As you know branding your business can help you in many ways, mostly in engaging you with your customers. But that's not it, a brand identity also sets a personality, tone, & essence, emotions & experiences. The visual identity graphic design is the same thing, these are the visual elements of brand identity that act as the face of a brand to communicate with the users through images, color & shapes.
The designers which are experts in visual identity graphic designs create some of the best assets like logos, color palettes use & even typography to increase brand awareness among users and other potential customers. If you have ever seen any brand's name & identity on covers, cups, sheets etc. then it is known as visual identity. It is one of the most common types of design but to work on this you must have an idea about all types of graphic design to create design elements that are suitable for all visual media.
2. Marketing & Advertising Graphic Design
It is decided among the people that the use of graphic design is only for marketing & advertising. Well, it is true as companies' success also depends on marketing efforts & tactics to convince the audience to go for their services or products. If marketing through graphic design is done right it can help in user engagement & decision processes as per their needs. People always find visual content more engaging, & that is why organizations use graphic design to promote & communicate more effectively.
That is why you can see marketing designers working directly with owners, and directors to create the best marketing techniques. The designers sometimes also work alone for better & creative ideas. This type of marketing design has more assets, especially for use in content marketing and digital advertising.
Some Examples of Marketing Graphic Design
-> Magazine & newspapers ads
-> Infographics for websites
-> Postcards & Flyers
-> Vehicle Wraps
-> Email Marketing
-> PowerPoint presentations
-> Social media ads, banners & graphics
-> Images for websites & blogs
Such marketing designers must have an excellent tendency to understand & comprehend the communication done at their end & the client's end. They must also be familiar with the use of different tools for better graphic design ideas, skills & experience.
3. User Interface Graphic Design
UI (User Interface) is the way how a user interacts with a device or a mobile application. The User Interface of a device is a great way to interact with the users. It follows the process of designing interfaces to make it easy for the users to use the app, & creating a user-friendly experience. A UI design basically focuses on everything a user interacts with, like in an app the front screen, keyboard & mouse to make the visual experience better for everyone.
The designers are responsible for elements like buttons, micro-interactions, menus and more. So, it is the graphic designer's duty to create a balance between the appeal of the app, the technical functionality and its working. The UI designers specialize in desktop apps, web apps, games and mobile apps. They are often found working closely with user experience designers and writing code to make it better.
Examples of User Interface Graphic Design
-> App Design
-> Theme Design
-> Web Page Design
-> Game Interfaces
UI designers must be able to easily comprehend the required designs and must incorporate graphic design skills & also understanding of UI/UX principles. The UI designer must also be knowledgeable of programming languages like HTML, CSS & JavaScript.
4. Publication of Graphic Design
Publications usually talk through public distribution with the audience. These are being used for many past years & are a classic type of design as it is used in books, newspapers, catalogs & magazines. That is why it is one of the most important ways of marketing for businesses.
There are many things that you need to consider before going for publication marketing like selecting top typography, artwork, photographs, graphics & illustrations etc. And that is why graphic designers typically work with editors and publishers. The publication also works as a freelancer and works well with publication agencies to provide the best publications.
Some Examples of publication graphic design
-> Newspapers
-> Newsletters
-> Books
-> Magazines
-> Catalogs
-> Directories
They must also possess excellent communication & organizational skills to be an expert in graphic design and must also have an idea about management, printing and digital publishing.
5. Packaging Graphic Design
Most of the products require some sort of packaging to protect them & safely deliver the product. It also helps their storage, distribution & sale. This packaging design also helps in communicating with the audience & also works as a great marketing tool. These bottle boxes can be used as a marketing tool if done right. Packaging designers create concepts and create print-ready files for a product.
It can't be done with a new person and requires expert knowledge of print processes with a top understanding of industrial design and even manufacturing. Packaging designs can do wonders for you, as packaging designs touch so many disciplines among the current users & potential customers.
Before packaging designing, you must have knowledge of packaging in a specific industry. Because it requires conceptual, and problem-solving skills in print and industrial design. Packaging designers must be flexible to meet the demands of clients, marketers &, and manufacturers and must also be aware of current trends.
6. Motion Graphic Design
Motion graphics means putting the graphics into motion. This can include audio, animation, typography, imagery, video and other effects also, so it can be used on different digital mediums & easily connect with the audience. It's the technology because of which video content has become supreme in today's condition. The new people in the market who know how to use the latest tools can easily make their career in this aspect of design. They are usually reserved for TV or films & even on social media these days. It can be easily found across all digital platforms, & that is why it has become a new area of opportunity.
Examples of Motion Graphic Design
-> Advertisements
-> Trailers
-> Animated Logos
-> Title Sequence and end credits
-> Tutorials
-> Promotional videos
-> Websites
-> Applications
-> Games
The most common way of working is developing storyboards & then bringing their concepts to life with animation, traditional art and video. But a strong working knowledge of marketing and coding 3D modelling is a must.
7. Environmental Graphic Design
Environmental Graphic Design is basically used to connect people to different places by improving their experience of making spaces more interesting, comprehensive and easier to navigate.
Some Examples of Environmental Graphic Design
-> Wall Murals
-> Public Transportation Navigation
-> Stadium Branding
-> Event & Conference Spaces
-> Museum Exhibitions
-> Retail Store Interiors
8. Art & Illustration for Graphic Design 
Graphic art & illustration are often compared to graphic design, but they are different. These designers create compositions to communicate & solve problems, and graphic artists & illustrators create original artwork. Even though graphic art & illustration are not technically types of graphic design, so much is created for commercial use within the context of graphic design that you can't talk about one without the others.
Examples of Art & Illustration for Graphic Design 
-> T-shirt design
-> Motion Graphics
-> Stock Images
-> Graphic Novels
-> Websites
-> Video Games
-> Comic books
-> Infographics Concept Art
-> Technical Illustration
Graphic writers usually collaborate with writers, editors & marketers to find the right graphic design types. Overlapping skills & apps make it possible to find graphic designers who also work as graphic artists & illustrators.
Read More:#  Hire graphic Designers
#  Professional Logo Design Company
(Visited 246 times, 1 visits today)