What Are The Different Types of Designers Are There In The World?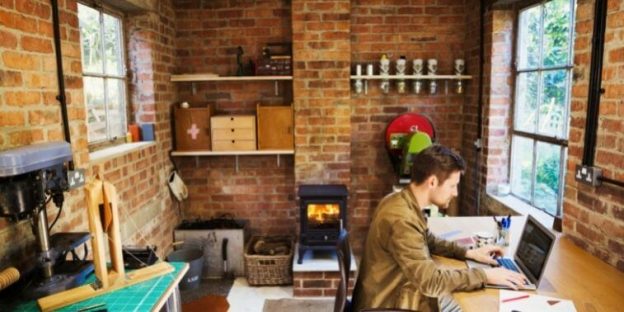 Look around you. How many products can you see and what services you are availing of? All these products and services you are experiencing around you are a creation of a designer.
The look, feel and usability you experience are an outcome of the design the designers created. Take an example of this blog section. This was also designed by someone to help you read it clearly and understand it better.
Source: Behance
There are website designers to help you develop usually appealing websites. An animation designer can help you create animations, whereas an interior designer can help you design your home better.
Among different designers available in the market, we have specified 11 different types of designers that you can avail of services in 2023.
11 Most Common Types of Designers
Some designers are serving industries for years whereas others came into the picture as a result of digital transformation.
Therefore, we have here different types of designers that you might have worked with:
1. Web Designer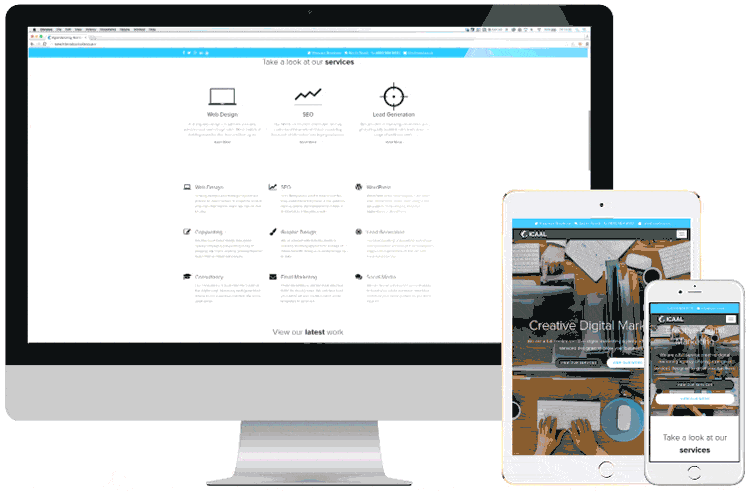 Source: Gifer
Web designers, as the name suggests, build and redesign websites. These designers can make a website on only appealing but also robust and functional to aim at delivering the message of the client effectively.
The right layout, color, font, and images can help a website owner to attract the attention of the audience.
A website designer is creative, expressive, sensitive, articulate, and intuitive. There are a lot of website designers that work as freelancers and there are many website development companies as well. There are different types of designers in the world.
Do you want to work with a website designer? Do read our blog to get the best outcome, 6 Simple Points to Remember When Working With Website Designers.
2. Front-end Designer
A front-end designer designs the front end of a website. HTML, CSS, and JavaScript code are used by a front-end designer to make up the user interface. A front-end designer can make your website look better. It helps them to dive deep into the font size, font color, and margin to create aesthetic websites.
With this type of designer, you will be able to create a better user experience. A front-end designer will help you place the elements of your website perfectly. Not every front-end designer needs to code but if they know a little about programming languages, they can understand the limitations as well.
Do you know what are the best frameworks for front-end design? We have a blog to help you out, What are the Best Front End Frameworks of 2021 for Web Development?
3. User interface (UI) Designer
People are looking for funny, intuitive websites, and mobile apps. Even if your mobile app is very useful, it will not be liked by the users if it is difficult to use.
A UI designer makes sure that your website, desktop, and mobile app have consistent colors, meaningful typography, and an amazing design. These types of designers can also be found working as freelancers or with a professional UI Designing Services company.
If you have an eCommerce website, do check out our blog, E-commerce Website UI/UX Design Mistakes to Avoid.
4. User-experience (UX) Designer
The interaction between humans and products and services is the prime focus of UX design. Products and services can be anything, a website, an iOS and Android app, or maybe a coffee machine. A UX designer can make the technology accessible for humans by making it usable and enjoyable.
As a UX designer, one must keep in mind the end-user. Be it about a new feature, a new product, or changes, the end-user must be taken care of. The UX designer must also meet the needs of a business. UX designer is one of the best types of designer that reflects the brand's importance.
For example, if you have a mobile app, you can read our blog, 'Mobile UI/UX: Important Things To Know.
5. Graphic Designer
A Graphic Designer Service can help you make use of elements like images, shapes, typography, colors, and more to convey your message. From logo designing to marketing and posters, a Graphic designer can create visuals to reach out to the target audience.
A graphic designer can have specific expertise for example in motion graphics or print media. The required message can be delivered with the help of designs created by a Graphic designer.
Do you know how many types of graphic designs there are? Get to know this and more about graphic design with our blog, The 8 Types of Graphic Design.
6. Animation Designer
Source: Gfycat
Images and effects of video games, television, websites, and movies can be created with the help of an Animation designer. The animations can be 2D or 3D depending on the requirements.
With this type of designer, you can advertise your product/service, and tell a story by replicating actions and features of humans, animals, things, and places.
Animation designers know how to perfectly blend their technical and creative skills. If you are looking for animation for your mobile app, read our blog, 'Which Type of Animation Can Improve The Performance Of Your Website And Web Apps?'
7. Motion Graphics Designer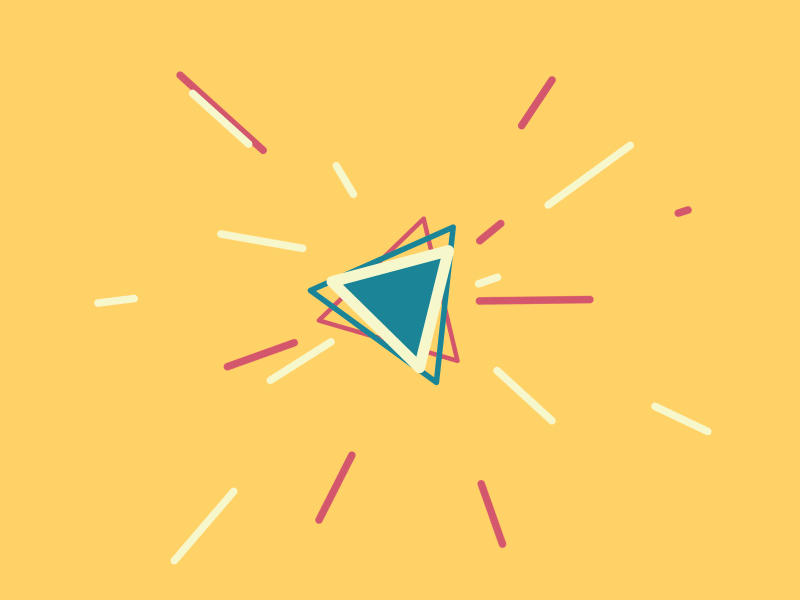 Source: Dribbble
Motion graphics designers or motion designers use animation, visual effects, and other cinematic techniques to serve their creations amazingly. The graphic designer has a scope of work on any digital platform.
These types of designers can work with websites, films, and commercials and add humongous value to them.
A motion graphic designer knows how to 3D model, has an animation perspective, and understands the texturing and lighting effects. Without them, the movies, shows, and our websites would look very different. Let's check out different types of graphic design used by the designer.
8. Brand and Product Designer
If you own a business and wish to create successful products, you would need a product designer. Products that are sustainable for the long-term needs of a business can be created by a product designer.
A product designer must know your business well and have a deep knowledge of design.
A brand designer is someone who can create creative designs for websites, mobile apps, logos, social media, magazines, and similar. This type of designer has a strong understanding of brands.
You can create a brand style guide to deliver similar messages across your channels. To learn more about it check out our blog, How to Create a Brand Style Guide in 2021?
9. Interior Designer
An interior designer has the duty of making interiors safe, functional, and aesthetic for almost all types of spaces. From colors to lighting and materials, interior designers select the essentials and decoratives as per the theme of the space.
Want to know more about color theory?
Working closely with civil engineers, architects, construction laborers and helpers, and mechanical engineers, Interior designers aim at delivering the best look.
There are many interior designers that work with specific types of projects like hotels, homes, or hospitals.
10. Industrial Designer
An industrial designer plans the designing of everyday products that surround us. It can be any manufactured product including, toys, electronics, cars, and home appliances. Engineering, business, and art are combined for the products we use on a day-to-day basis.
Every product is researched by these types of designers and analyzed working in various ways.
An industrial designer can be specialized in a specific niche, for example, medical equipment, consumer electronics products, and vehicles.
11. Art and Illustration Designer
A marketing communication tool, illustrations can change the way you deliver experiences to your users. Illustration designer portrays their art for business and personal projects.
Various types of illustrator designers include Editorial illustrators, Product illustrators, Children's book illustrators, Fashion illustrators, Storyboard illustrators, and more.

Different Types of Designers Are There In The World
Above all are different types of designers that are in demand previously and in the coming year as well. Designs can help you make or break the deal. The first impression might not be the last impression but it definitely is very important.
Make sure you make use of the right designers to help you with your work. You can connect with us to outcast your designing expertise in the coming 2023.
VerveLogic can be your one-stop solution for mobile app development and web development because we have a team of experts and market experience. You can get your app or website developed at the best price possible. Also, if you are looking for branding solutions or online marketing for your brand then you should check out VerveBranding and Verve Online Marketing today and make your brand stand out. We hope we have solved your every query regarding the app icon and how to create an amazing app icon. Let us know in the comments and questions.
(Visited 659 times, 1 visits today)