5 Trend In Logo Designs Among The Female Founded, Run And Funded Business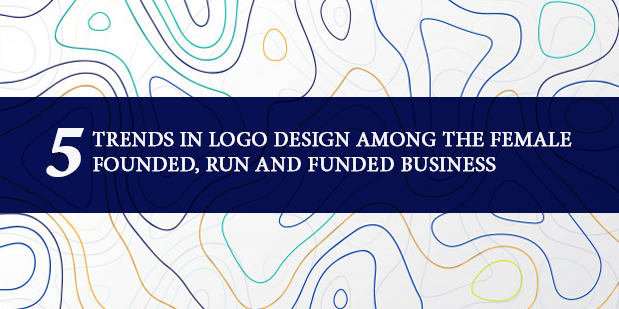 Several researches conducted by entrepreneur community shows a bond within gender and entrepreneurship skills. Survey indicated men are 2x more likely to generate $100k funding as compared to female entrepreneurs. Studies also reveal that female parent entrepreneurs are capable to generate 19% fundings as compared to 27% of male parent entrepreneurs.
These studies proves to be an eye opener in ascertaining the funding gaps which clearly exist. But there are many female led businesses and companies that has marked its presence in the market and bridged the gap to a lot of extent. We have analysed the logo of some these female headed and founded that has been really successful.
Which are those trends in logo design? Let us discuss: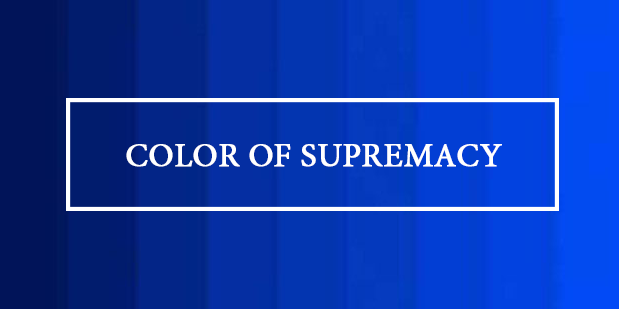 Blue is the colour of supremacy
According to the survey conducted by corporate logo design experts, blue was the one of the most dominant colours amongst the 50 female founded and funded companies., with 32% of them choosing colours with a cool tone such as blue as their primary brand colour. Blue is the cream of colourful crop when it comes to logo design.
It was a surprising to see a variety of sectors opting for blue. Beyond the traditionally blue sectors such as health care, accounting, technology, entertainment and real estate it is seen that blue is widely used for logo design across Advertising, FinTech and BioTech.
It was observed that almost 44% of the blue logos which were analysed used darker shades of blue. Brands like Outdoor Voice and Heavenly uses almost blackish blue for their brands. Designers from business card logo design india shares their view that moving towards more of a darker shade of blue towards black, gives logos a more chic feel and allows to maintain a sense of affordability. Establishing such kind of traits before a funding round can help in crystallizing the brands in the eyes of venture capitalist
The combination marks are a go-to
Around 68% of logos which were analysed used a combination marks such as pictorials, abstract or symbolic elements used along with typographical wordmark, relate this with Burger king. Bigger tech giants has seen opted for this type of logo design, who use symbolism to visualize their brand along with their watermark.
Some of the examples are:
One of the interesting thing that came into light in this study that none of the 50 companies under the study went for a stand alone pictorial mark somewhat similar to Apple. Also 30% of female funded companies opted for watermark without any iconographic elements. Professional flyer design services associates highlight such kind of name recognition is really important in an early stages of business to make it easy for people to recognize the brand and connect with it. Various kinds of promotional and branding opportunities are taken into consideration such as banners, flyers etc.to make it easy for people to remember and associate. If the brand needs to make its reputation steady then it should constantly remind people of what the brand is all about.
Flushed tones- ideal for tools and collaborations
It is seen that colours like red and pink are widely used by bigger companies who are involved with creating tools that facilitate better collaboration and better insight. For example, company like Knotch uses a vibrant shade of pink for their logo. The brighter hues are attention grabbing and playful which is a perfect way to put a best foot for marketing channels of the company whose value proposition is fun and easy for audience to share their feeling about the brand.
Front app is a company which is using a shade of coral red which gives a very playful, youthful and modern character. This gels up very well with friendly and modern brand which facilitates collaboration.
Biotechnology brands love pattern and repetition
In the 2017, big brands specializing in biotechnology sector used clever pattern and repetition. A good example of this company is n of one, who uses a distinctive dark greyish blue and burgundy red pattern to signify their specialization in the world of molecular test. The pattern treatment of their logo relates to their sector while giving these brands a fresh visual identity.
Sophisticated and accessible brands choose black
Choosing pure black speaks a lot of volume for the brands. The colour conveys luxury,modernity and a sense of high end consumer goods or services. The best example is Gwyneth Paltrow's Kooky which is an aspirational health community which uses a classic black colour typographic logo on pain white background. The black colour give the brand appearance much simpler and modern.
Conclusion
The study indicate that female founded companies not only does exist but they are giving a real tough competition. We have seen that blue is still a much favourite in the world of logo design. It seems exciting for young, modern brand experimenting with different colour and style. The business are doing great and they are expected to reach even greater heights these colour trends in logo design.
Also Read: Unique Logo Design Trends To Checkout In 2018
(Visited 65 times, 1 visits today)