6 Key Rules To Get an Impactful Logo Design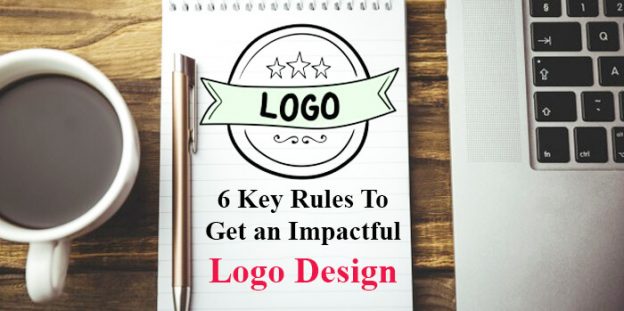 What are the principles of logo design? Who can help me with logo design? Should I hire a logo design company to design an impactful logo design? Can a logo designer help me with logo design? What are some of the top tips for logo designing? Do not worry about having the best logo designs for your company. We have added them all here and these designs will help you with the best logo designs you are looking for in your company. Whether it is a logo designer or a person who wants to design a logo. They both have to know about logo design. If they want to have the best logo design for them. Read the blog to know all the principles of logo designing.
A business organization always has to work in a competitive environment. It is very important to differentiate yourself from your business competitors. One of the most important factors which help you in differentiating your company from others is "Logo Design". To create a unique logo, there are numerous logo designers from the best logo design companies in India which are very popular all across the globe for their commendable work.
It's a saying that "A logo doesn't sell, it identifies". The logo of your company or your product should convey a very message about your business. Also, it has to be distinctive, identifiable, and understandable.
For aspiring logo designers, it is very important to know some basic principles to design a kick-ass logo. The right kind of logo design can instantly shift the opinion of your audience in your favor. A logo is the core brand identity of your company and that is why it should stand out. But it does not mean that as a logo designer you have to show outrageous graphical creativity. Your designed logo can be very minimalist but still can be extremely impactful.
Here are the 6 key principles to get a kick-ass logo designed by the best logo designers.
1. Simplicity At Its Best:
The best logos are those which convey a clear and uncluttered message to the viewer. For example, the logos of brands like Pepsi, Coca-Cola, and Suzuki are so basic yet so powerful that whenever you think of these brands, their logo should strike your mind. Before designing a logo, always remember that it will be promoted on various platforms. So, it should be identified easily and convey the message you're hoping to communicate to the viewers.
2. Make it Recognizable:
Just one glance at a logo should be so memorable that the viewer never forgets it. In simple words, a logo can be recalled within a few seconds. A fussy and complicated logo with multiple parts can make it very tough for the viewer to get the message you as a company want to convey. The various logo design companies in India always try to create memorable logos, for instance, 'Bata' is a footwear company whose logo is still very impactful with a few changes made to it.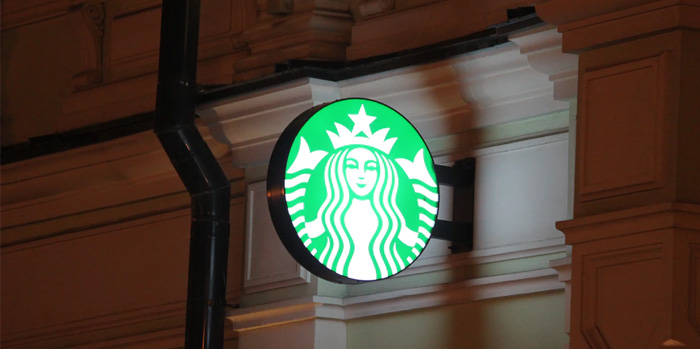 3. Don't Settle For Stale One:
Don't settle for something stale and old. Quickly look for the new patterns and styles going on in the world of logo design. Try to make a fresh logo so that it gets noticed by your target audience or viewers.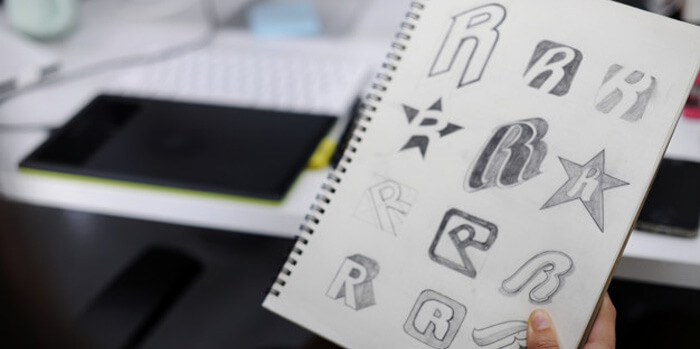 4. Modern Yet Timeless:
Several famous brands like Bata, Starbucks, Puma, etc. have logos that are not only modern but timeless. Since they are designed only a few changes have been made to them with time. Don't make such a logo that starts looking silly after a few years. So, don't rush and take your time before finalizing the design of your logo. It should have relevant characteristics of the times without losing itself in detail.
Read also: The 7 Principles of Design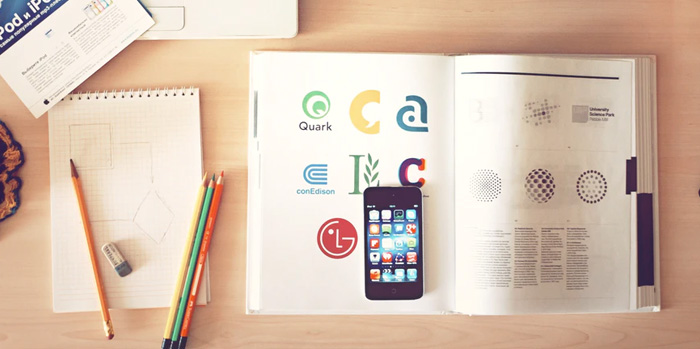 5. Well Balanced:
Good logo designers keep the proper proportion and symmetry while designing the logo to create a balanced and aesthetic design. Some of the best logos designed using principles of proportion and symmetry are the Apple logo, Twitter logo, etc.
6. Focus On Versatility:
A good logo goes well with everything and works in every situation. Before designing a logo, think of the places where it can be used such as clothes, stationery, and other products as well. A logo is all the versatility and it also has to maintain its integrity. Consider the patterns or textures and therefore create a logo that compliments them.
Hire talented logo designers from any of the logo design companies in India and get the exceptionally unique logo of your brand or company designed.
Conclusion
You may be having the best logo design ideas and creativity to design a logo. But what about the principles of design? Do you know what logo design principles are? If you are not aware of logo designing principles. You must know all the principles to design a logo for your company. 
The logo designing principles include fonts you will be using for your company logo design, colors primary and secondary for your logo design, and design or elements for your company logo design. These are some of the things that you have to look for to have the best logo design for your company. You can make work easy to design a logo for your company. Therefore you can hire a logo design company to have an impactful logo design for your company. 
The team of VerveBranding can help you with the services of logo designing and branding also.
VerveBranding can be your one-stop solution for branding and designing because we have decades of market experience and a team of experts who, over the years, have worked on many major and minor projects for all types of industries. We provide designing and branding services at the most affordable price. For services related to mobile app development or web development and online marketing services, check out our subsidiaries, VerveLogic and VerveOnlineMarketing.
(Visited 108 times, 1 visits today)