How can you improve your logo? Get Answer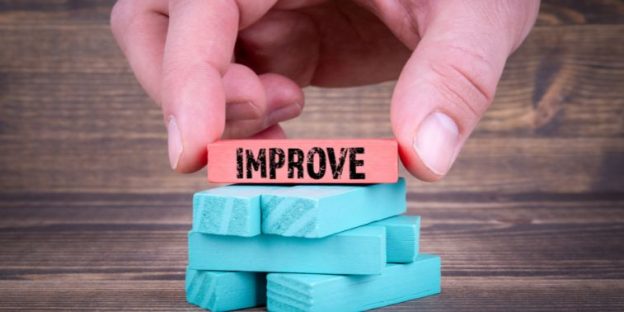 Are you looking for a professional logo designer? What mistakes are you making in your logo? Our years of experience in branding will help you improve your logo. You may be facing several issues with your logo. When you do not have an effective logo. One that can communicate with your business's targeted audience comprehensively. This becomes hard for your business's target audience to identify, differentiate from your competitors and communicate clearly.
Now, no need to worry to improve your logo. Whether you are looking for a logo design company in USA or another part of the world. We can help you improve your logo or recreate a logo for you. You can hire a designer to create a logo for your company. Read here to know how you can improve or recreate your logo.
Branding
There are so many reasons that companies make when hiring a branding agency or finalizing their logo. Companies make such mistakes when they don't have branding knowledge or hire the wrong branding company. Thus, you can avoid such a mistake by hiring a branding agency. And can hire an experienced branding service provider. One that fits your branding requirements.
However, you can't continue with the old logo or use anything or everything for your company. A logo that doesn't make sense or interact with your customers. You need to create a logo that is meaningful and helps your business's target audience identify your business. You can use our top tips to improve your logo. If you are looking to recreate your business logo, you can even hire a logo design company in New York. The best part of hiring a professional service provider for branding is building an effective image in the market. Check below what changes you need to make to your logo.
Check the colors you have used in your logo. 
Using the right colors that match your business theme is most important. If you are using any of the colors. This will make it look like a poor-quality logo. And multi-colors that do not make any sense will make your logo unprofessional. Therefore, you must be using a logo that matches your business theme and will make it a more meaningful logo for you.
Types of a font for a tagline or creating text logo?
There are different types of fonts based on their styles and uses of them. Suppose you have used sharif font- instead of using sans serif- one that is a good fit for your logo. So, use fonts that best fit your business requirements. That needs good knowledge and understanding of using fonts and other things. We have professionals that help you make an effective logo for you. They will explain to you why using simple and easy-to-read fonts are more effective.
Style of your logo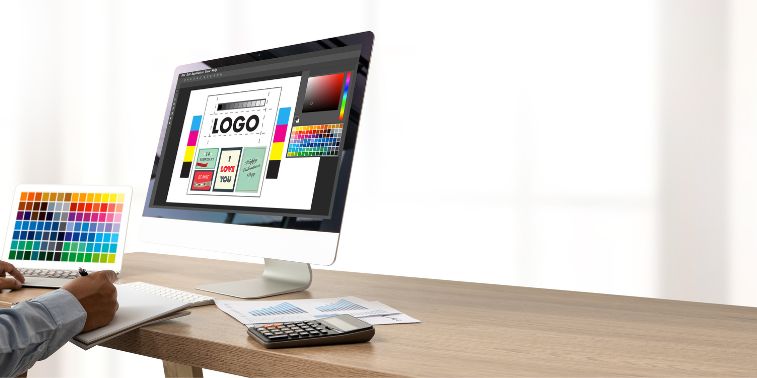 The design of your logo matters most. If you haven't taken the right design for your logo you may be miscommunicating. Which is dangerous for your brand.
Suppose, you are a women's cosmetic manufacturer and you are using just a simple rounded-shaped logo. Will that be an effective logo for your brand? Or using a vector containing a woman will be more effective? Of course, a woman vector, right?
So, this is why you need to understand what are the other ways that make your branding more effective. Whether you hire a logo design company in USA or at your respective place. You have to be clear what are your business's target audience requirements. When you get an idea of what you need to show to your targeted audience. This will be easy for you to instruct the hired logo designer.
If you are in New York and looking for a logo design company in New York. There you have to tell your all requirements. So that they can deliver you a good logo.
These are the main points that can help you create an effective logo for you. Additionally, you may find other points also. That adds more information to your logo and you can ask your hired designer.
Final thoughts
You may be using a logo that doesn't communicate to your targeted audience effectively. If you are suffering with such a logo and want to change it. That is possible and can help you in the future to meet your business's requirements. For this, you can ask our branding team to recreate your business's logo. This will be more useful for you to solve your branding issue. The best part you will like about hiring our logo design is that you do not have to start from scratch. You just get your logo and update it on every channel.
Moreover, if you are in a country like the USA. You can hire a logo design company in USA also to make improvements to your logo. This is an easy and simple task that will help you a lot and make you build your brand image in the market with an effective logo.
We have experts in logo and branding services that help you with the best services to build your brand image in the market.
VerveBranding can be your one-stop solution for branding and designing because we have decades of market experience and a team of experts who, over the years, have worked on many major and minor projects for all types of industries. We provide designing and branding services at the most affordable price. For services related to mobile app development or web development and online marketing services, check out our subsidiaries, VerveLogic and VerveOnlineMarketing.
(Visited 61 times, 1 visits today)