How To Avoid The Common Errors In Logo Design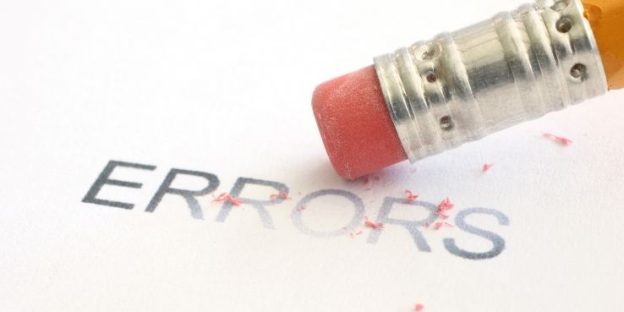 Creating a logo design for your business is like hiring someone to represent you in public and speak for you. It's like having a person who will speak on your behalf to put you in the best possible light in front of the public. They present you, describe your mission, and persuade the world that you are the greatest version of yourself. The same is true when creating a logo. After all, it speaks for your firm, acts as the initial introduction to your brand for customers, and symbolises what your organisation does. And, just as you'd want your brand to represent you, you'll want your logo to be perfect the first time around. While many of us have sweated it out in public, we all know what it's like to create a good first impression and strive to win people's approval.
There are a few things to avoid while designing a logo in order to make a good first impression!
Taking a Chance
Nobody expects you to be an artist in addition to running a small business. That being stated, you should complete your research before beginning to design your logo.
If you don't take a close look at what your competitors are doing, you'll miss out on both industry conventions and potential design concepts for your own.
Check out what everyone else has accomplished previously to get a sense of where you're going; you may get to know the logos of some of the best-performing companies in your area or explore through some kind of list of non-specific logos until you find something that appeals to you.
Only Concerned with Trends 
As you do your study, you will come across a plethora of design trends that will appear to be quite interesting, and you'll be encouraged to include all of them in your new logo.
This will be a tremendous blunder.
In a year, trends become clichés, and the last impression you want people to have of your company is that it's out-of-date and garish. On the other hand, your company's logo should be ageless because a design that seems contemporary communicates to your market that your company is relevant.
That's not to imply you shouldn't follow trends; there are plenty of logo design trends that would enable your logo to shine out and leave an indelible impression on the globe. However, several of the trends that occupy the design business disappear quickly after their fifteen minutes of fame, before becoming trend-friendly, attempting to determine what's on stage and what's here to stay.
Accepting Clutter 
We have a tendency to keep elements even when we don't need them, yet this is an impulse you should battle while developing your logo.
While surfing the universe of logo design materials, you may become hooked to a colour palette or an entire set of fonts and that's fantastic! However, they are not all required in your logo. Simplicity is equal to effectiveness, but clutter is a distraction for your audience.
Your company's name or initials, an emblem, a typeface or two, and a maximum of three colours should all be included in your logo.
That's all there is to it.
There is almost nothing you should include in your logo but a phrase; don't even think about using trademark symbols like 'TM' or copyright. Keep in mind that a crowded logo will detract from the message and turn off customers.
Ignoring Your Audience 
You may be wondering what your target audience has to do with developing your logo.
As previously said, your logo should grab the interest of your audience and convince them to perceive you in the best possible way.
Is this too far-fetched?
Consider the following scenario: If you wish to appoint an event management company for any upcoming event, You've heard people talk about them, so you check them out online — only to discover that their logo is a gravestone on a dark backdrop. What are the odds you'll still take them?
That's what I assumed.
Always keep your target audience in mind during the logo design process so that you can build a logo that will entice them rather than repel them.
Inconsistent Performance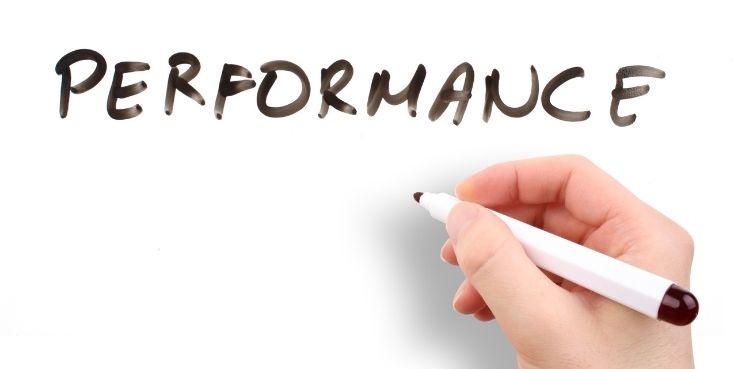 After you've developed your logo and started using it, individuals might be inclined to experiment with how it appears.
Have you noticed that this advice lacks an accompanying image? That is an example of irregularity, and we all understand that it doesn't feel right!
Once you begin marketing with your logo, you must stay true to your design. As your target audience becomes acquainted with your brand, they will begin to identify your logo with your company and will search for something in the future. Not only that, but they will begin to trust you to fulfil what they anticipate from you since your logo will serve as a sign of your dependability.
So, don't start altering your logo's colours or typeface to reflect the season. Trust us when we say that your audience will value consistency in the coming years.
To conclude
Making errors is just how people gain knowledge, but keeping them to a minimum can help your logo be more successful. Have you considered what your logo should look like since you understand what not to do? If you're still undecided, don't panic; go through our collection of logo design concepts to get your imagination going!
For a logo designer, creating a final design takes time, but once you do, you've created the groundwork for all of your future branding needs, including business cards, presentations, brand books, and, of course, your website.
Keep in mind that your logo is more than simply colours, fonts, and forms. Your end product should not only look good, but it should interact with you and the image you want to project.
(Visited 44 times, 1 visits today)