9 Powerful Tips for Effective Logo Design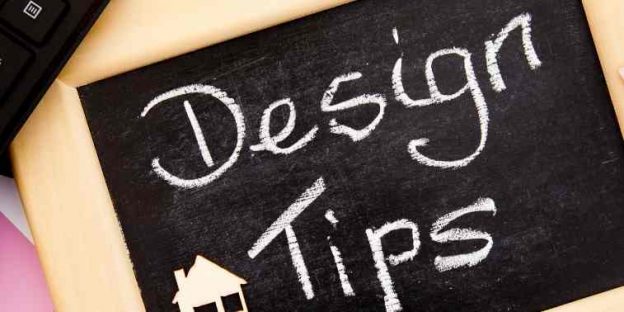 In today's world, a business's success depends on many factors. You can't just start a business and expect it to flourish with revenue as you become a leader in the industry in no time. One of the factors about which you need to take into account is making effective communication with your potential customers. There are a lot of ways to keep people engaged in your business but one highly powerful way is to have an impressive logo so people can interact with your idea without you saying a single word. A logo is not only your business symbol, it is the best way to create a strong brand identity in this competitive market.
Aforesaid, a logo serves many purposes in the modern world of business. Along with creating a unique and brand identity it also sends the right message to your audience. Some of the effective logo design examples are Nike's Swoosh, Adidas's Three Stripes, and many more. A logo designed by a professional logo design company like VerveBranding has the amazing power to bring in potential customers and turn them into loyal customers in no time.
Also Read: Top 101 Creative Logo Ideas
But while getting your Logo ready you must also have an idea of how things work and what information from your end can make things easier for the best logo designers. As a business owner, it is really important for you to know the 9 Powerful Tips for Effective Logo Design.  Before you can say Jack Robinson let us jump right into it.
1. Understand your Brand
We are not accusing you of having any idea who you really are, but understanding your brand in a different way is essential. You must know all the ins and out of your business. Not only from your perspective but also from your customer view. Before you have a chat with the logo design company or reach the experienced logo designers, keep in mind that your logo must reach people, what is your target market? Who are your target customers? Find out about the brand ideology and what all inspirations it holds in the future.
You will also need to understand whether you are on the softer side of the market or the harder side of the market. In simple words, you must consider the competition in your industry. It will help you know what other brands are not able to convey and how you can improve your brand. These small details also help you to get the best logo design as you will do your best while doing so.
2. Reflects Nature of your Business 
Before you finalize the logo, make sure it is perfect to represent your business. The colors, images, alignment, and message must be related to the product and services you deliver. This is how you build the brand identity for your business in the competitive market.
It also helps in targeting a particular set of people when the design reflects your business and its values and qualities. So, if you are going for the new logo for your business you must include the top elements of effective logo design.
3. First Impression is Always Important
Two things remain irretrievable: time and first impression. If you believe the same then you do not waste a single minute in getting your logo created from the top logo design company in India and make sure it creates a long-lasting first impression so everyone can mesmerize and memorize it. Logo, when intuitive entices the customers again and again and left a good impression of your company every time they see it.
To make sure you're doing it right, ask to get a unique logo as the design should be based on a new concept so it can stand away from the crowd as it must be better than your competitors.
4. Use of Colors in the Right Way is Important
Colors play a vital role in human emotions and that is why you must find out the right colors to use in your logo. Every color leaves a different impression on different minds. It is really important to find out everything about the colors. As there are different types of colors, each of them can raise different kinds of feelings and emotions. Here we have a report on How Colors Make us Feel which you must read if you are seriously considering getting an effective logo for your business.
Basically, there are 6 different types of colors. Cool colors, Warm Colors, Happy Colors, Sad Colors, Energizing Colors, Calming Colors, etc. Let us have a brief look at how these colors can help you convey a particular message through the logo.
Cool Colors – It offers green, blue, purple, etc, and promotes calmness and smoothness in the user's mind. If your business is planning or revolves around health, security, or beauty then incorporating these colors in logo design is a very good idea.
Warm Colors – Warm colors category consists of red, orange, and yellow. They are used to boost inner sentiments like happiness, energy, optimism and also offer attention-grabbing effects which makes them perfect for almost every logo.
Happy Colors – This category includes bright colors like orange, red, pink, peach, etc, and evokes an uplifting mood. These can also be used for a happy and optimistic feel in your logo.
Sad Colors – Dark and Muted colors are known as sad colors and can be used to show strong feelings and emotions depending upon how they are used.
Energizing Colors – It consists of bright and neon colors which can help in leaving a strong effect on the minds of the viewer in less time. If you are looking to incorporate energy into your design then we suggest chatting with your logo design company India to use energized colors.
Calming Colors – The colors like lilac, mint, white, beige have a calming and soothing effect. The trick to getting the best out of these colors is to combine the fewer colors and you will get a more effective logo design.
There is an amazing science behind colors that modern graphic designers and logo designers use. But if you think that you must know more about the colors then here we have an amazing blog for you which includes The Fundamentals of Understanding Color Theory.
5. Pick Fonts Carefully 
As a leading logo design company, it is our duty to let you know that you must pay attention to the selection of typefaces/fonts. These fonts speak about the personality of a brand as it is a crucial aspect that should be taken seriously. For instance, if you are a company that creates children-friendly products then a handwritten typeface can help you grab the attention of the parents and children. And for an established enterprise, bold fonts can create a strong personality of your brand. If you have not chosen carefully it can send unclear signals to the potential customers.
6. Choosing the Right Type of Logo
Basically, there are 7 different types of logos from which you can choose for your business. Another important aspect which you must take into account before finalizing any logo for your company. Let us understand the types of logos in a much better way in 7 different types of logos you can create, if you want to have a brief look then keep reading ahead.
Abstract Logo – Usually consist of unrecognizable pictures that define your brand without any literal definition. It can be challenging to relate your brand with just a picture but Nike seems to find the right formulae for it.
Mascot – Mascots add human appeal to your logo as they involve either a character or an animal in your logo design. It can include anything like a cartoon, bear, fish, or a human that is expressive and can easily become the face of your brand. Like KFC's Colonel Sanders.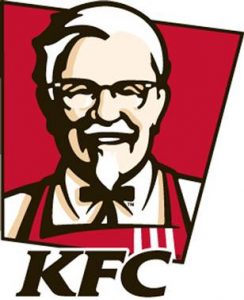 Emblem – Another famous category is the Emblem logo which also helps in defining the principle of effective logo design. You must have seen the logos of Harley Davidson, NFL, Starbucks all of which are emblems of renowned brands. They all have a striking impact as you can offer a modern, classic, or authentic touch to your brand using this type of logo.
Symbol – As Apple actually uses Apple for the literal representation of the brand in the world you can also use one such design that comes to your mind and you think can represent your business. Twitter is another great example of symbol-type logos.
Wordmark – Wordmark consists of only the name of the brand name. It brings together the visual identity and brand name in one logo.
Lettermark – Lettermark is another effective and impressive way to include it in your logo. But we suggest that it is more perfect for the established brands who don't need much connection with the audience. Some top examples of Lettermark logos are NASA, HBO, BBC, etc.
Combination – As the name implies combination logos combine the two things to create one impressive logo. Dove's logo is perfect for this type of logo.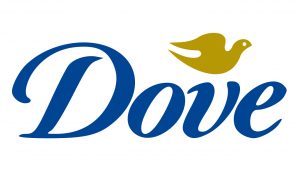 7. Keeping it Simple 
Keeping it simple is another effective logo design example that you must incorporate into your logo. By keeping it simple we mean the use of one or two fonts, colors, and elements in your logo. We know that you are not an expert in designing a logo but the top logo design company also thinks the same. The onlooker must have got the message as adding some additional touches to the logo can keep it far away from delivering the message it meant to. It can create confusion in the minds of viewers which surely you do not require.
For instance, Nike's Swoosh has basically black on a white background, Pepsi logo only uses three colors in a circle. Keeping it simple makes the logo simple, neat, and clean which modern audiences like a lot. You need to remember that a simple design easily becomes part of memory as your audience does not have to think hard to remember the company and business behind the logo again.
8. Scalable
Another great quality of an effective logo is that it is easily scalable. Before finalizing the logo put it at multiple places of advertisement and look whether it is perfectly sitting at that place or not. It must look impressive on all logo media even when it is scaled to big large billboards. Make it clear to the logo design company that it must look splendid to all extents.
Because of the logo loses its sense of proportion along with some design elements while going on larger screens like billboards, the logo is a failure design. The same follows for the smaller surface like promotional t-shirts, pens, cups, etc.
9. Must be Excellent in Colorless Version Too
Another important element of an effective logo design company is that it must look equally powerful in impressive black and white. Now you must be wondering why. When it comes to the logo then it represents your business on a large level which means it will go on documents,  newspaper ads, stationary, and other similar items. Consider if your logo looks bad even after spending money on the logo design.
We understand your anger if it happens to you. Basically, it all depends on the company you hire for the logo design process. Top logo design company like VerveBranding offers you logo in black and white edition too along with the original logo so you can create a long-lasting impression on viewers on the ads as well. One of the tricks to create logos that are impressive designs in black and white is to make sure that they look great at the sketching stage.

These are the most powerful tips that you must remember while designing a logo. We suggest leaving it in the excellent hands of the logo designer from the best logo design company. Yes, you had to spend some bucks to get a good logo but it will surely be one of the best investment that you will make for your business.
(Visited 233 times, 1 visits today)