How To Use Pinterest To Make Perfect Logo Designs?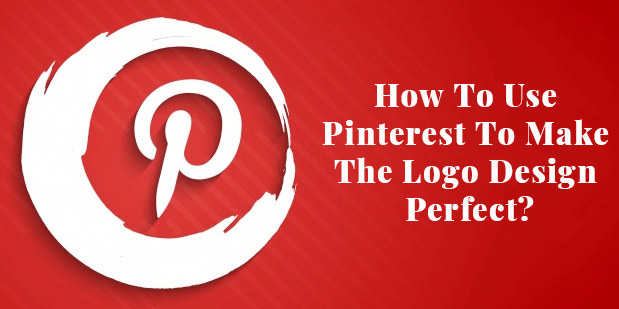 Launching a new business is one hell of a task and to make it worthwhile, a solid logo design is needed. Beginning with a logo design is not an easy task, you may have a vague idea.
Having a vague design is ok. You can still have a great logo design without having professional expertise. When it comes to getting inspiration, Pinterest is an ideal platform to rely on.
Pinterest works on the three simple facts: appropriate, memorable and simple. The main idea behind the popularity of Pinterest is to intend the message properly that you want to reflect in your brand story from beginning to end.
Icon designing is an inspirational practice that has to be followed religiously on Pinterest, and that's the main catch.
The idea which is inspiring social networks can help you in introducing yourself to a broad area of design which can help you further in understanding what will work for you or what will not.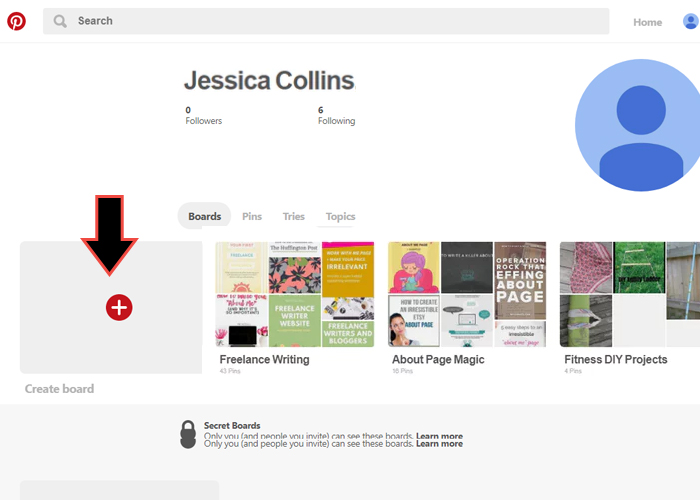 Now you must be thinking how?
Begin by pulling out your Pinterest account on your computer. Create a new board for your design by clicking the red plus sign available in the upper right corner of the page. You can consider giving a title to your board as "logo design" or logo inspiration. Make sure to create it as a secret board.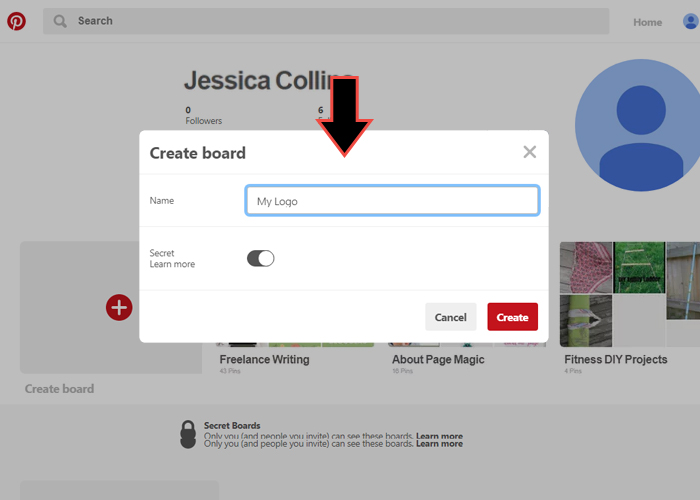 Adjective brainstorming
Expert designers from the best logo design companies suggest that before beginning with the pinning process, the first step should be figuring out the vibe of your brand and its description.
You should prefer beginning with writing a good bunch of adjectives that define your business appropriately. It can be directly depicted by adjectives or there can be various combinations which can be used to express the idea of the business. Here are the tips if you want to build logo designs.
Once the list is created, narrow it down the list into three words which depict your business most amazingly. Keep these words as your reference whenever you step ahead.
Now begin with the pin process.
But first, let us know about pins.
What is Pinterest Board?
The main building block of Pinterest is pins and boards both come together as a pictural representation. The board is curated to combine multiple pins and organize it by tons of creators.
They are attractive to people using around which makes them unique. Pinboard is easy to recognize the pins with different images. The save option allows for quick bookmarking. There are multiple pinboards, being the user you can pick and follow any one of them as your interest.
What Should Be Included On The Pinterest Board?
Images with personal flavour
Designers from reputed graphic design companies suggest that if you want to find inspiration then search for images that come into your mind when you think about your brand. Begin with a broad search and then narrow it down based on what you want.
For example, if you are planning to open a kid's apparel shop. When it comes to kids, the first thing which comes is cuteness. You would love to incorporate cute illustrations in your logo design. You can begin with a lamb illustrations search on your Pinterest account and then narrow the description further.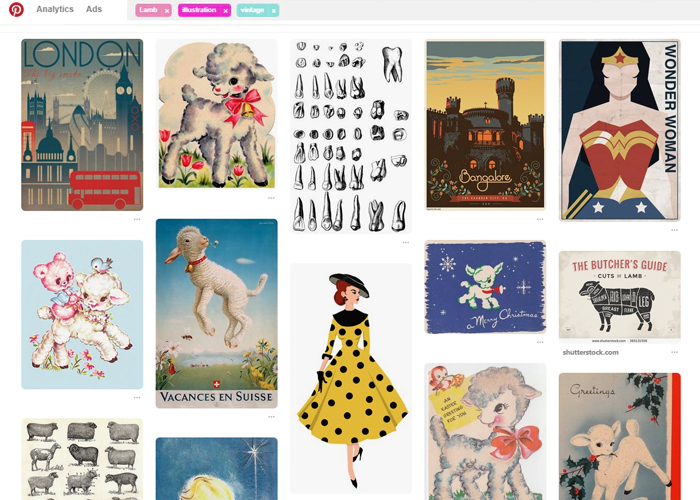 If you sell vintage cloth then you can use this search term otherwise if you prefer to sell modern clothing you can use it either way.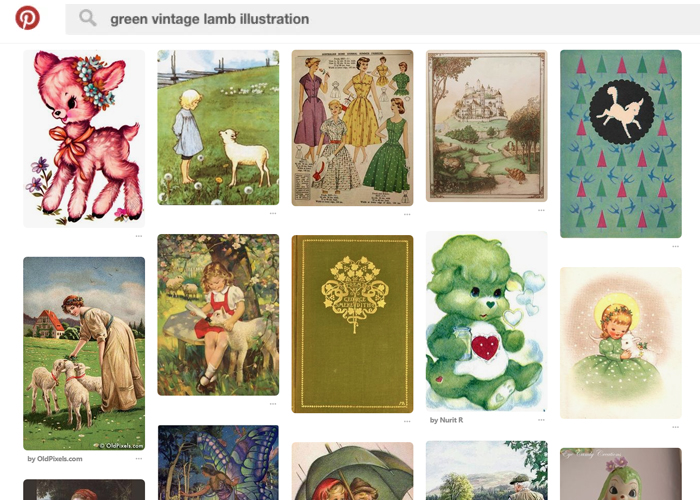 You can select any of the lamb pictures that suits your purpose and your idea for your logo design. Click on the save button and you can find a red pin on the right corner of the pic. The trick is, to begin with, a broad search and then slowly narrow it down.
Choose a colour palette that matched your personality
The next important thing is to find a suitable colour palette, in case you don't have anything in your mind. Pinterest is an ocean of inspiration. You can go ahead with choosing popular Pantone colour, interior design colour or nursery theme colour to get the exact colour palette that you would love.
You can begin with a simple search in the search bar for finding some colour inspiration. Let us hold the example that you want to open a cafe and therefore, you need a colour palette linked with coffee. The colour of your logo should be complementary to your brand's offering.
Designers from business card designing insist that the colour chosen for the logo holds massive importance for the logo to get well adjusted with the brand and also for the company. If the logo does not get sync with the idea, the impression created by the logo will not be very effective.
You can prefer going back to your list of adjectives and then using the word to get colour inspiration. Pin your favourite colour palette that goes well with the idea of your logo.
A similar kind of search can be done on Pinterest for a font. You can search for top trending fonts, vintage fonts, bold fonts, creative fonts and lots more that can get linked with your idea of the right type of logo design that suits your business.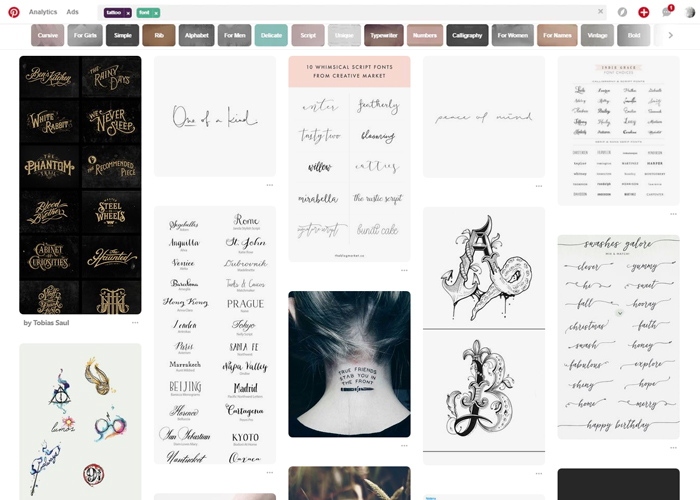 You can pin some of your favourite font designs so the designer can have an idea as to what kind of outlook you have for your brand's logo. For example, if you search for "tattoo font" you can see:
What if nothing is in your mind??… Go by mood!
Nothing may be in your mind. It is blank and you need to fill it with things which is worthy. So it's okay if you don't have an idea! Simply go by the mood of your brand and see what comes up.
For example, if it is a cafe business, the brand may have an upscale hipster feeling. If it is for a kid's brand, it would have a snuggly vibe. This is the time when your selected adjectives have a huge significance. You can use them in searches to see what kind of images and idea appears on Pinterest to fill your mind with some relevant ideas for your logo design.
Another way of finding things by mood is using books or movies that you have seen or read that represent the vibes which you want to come across with your own brand.
For example, if you have a vintage jewellery business then you can choose from the era it is inspired like vintage Indian jewellery or Egyptian, bohemian etc.
Go ahead in pinning the idea that syncs with the idea of your brand and make it worthy.
Communicating your vision
By this time you have an idea and a bunch of images pinned from your Pinterest board but it can be the whole story for a designer to understand your vision. Apart from the images, there are other ways you can clearly convey your creative idea for your logo on your Pinterest board.
Using the description box
You can consider using the description box to mention your idea behind choosing the particular image idea for your logo. Any context or references that you provide your designer is helpful in making them connect with the idea such as your favourite colour fundamental theory palette or the illustrative eyes of the lamb used in the pic.
You can also use the description box to mention what is non-negotiable. This kind of information is really important and must be communicated in meetings with the designers. You can try to put into words the image you love.
Once you have compiled your style from the Pinterest board, send it to your designer and arrange a meeting. You must be thinking why talk?
Even though everything is given, still it is highly important to have an actual conversation about your idea and inspiration. All of this information should also be mentioned and you need to avoid any logo design mistakes.
Go into detail to explain your vision. Even if you have doubts about exactly how you want your logo looks, you can still give your designer some really relevant information. The second important thing is finding the right designer for your logo. So, factors to consider before hiring a logo designer are a must for you.
Doing one conversation with the designer can let you know about the capability of the designer. If the designer is competent then it is fine or else moves for some other competent designer.
The final tips
Your aim is to provide your idea about your logo however, your inspiration should not overwhelm them. Including a lot of elements in the design will not bring a great result, therefore, select the one that suits the best for your brand.
Give your designer the basic idea and then let them explore the creative side of the design to come up with a unique logo design. The more precise you will be, the better would be the design. Therefore, keep your Pinterest board as straightforward as possible.
Now that you have gone in depth about your logo design, let the process seems for some time. The ideas may constantly strike your mind, therefore, keep a pen handy so you can jot down all your ideas or if you have found a new idea online, add them to your Pinterest board and make sure to caption them.
Pinterest is the medium that helps in transforming the idea into a visual treat. Taking an ample amount of time to create a logo inspiration board will make it easier to achieve the appropriate logo design that you always dreamt of!
VerveLogic can be your one-stop solution for mobile app development and web development because we have a team of experts and market experience. You can get your app or website developed at the best price possible. Also, if you are looking for branding solutions or online marketing for your brand then you should check out VerveBranding and Verve Online Marketing today and make your brand stand out. We hope we have solved your every query regarding the app icon and how to create an amazing app icon. Let us know in the comments and questions.
So what are you waiting for? Start pinning!
(Visited 214 times, 1 visits today)