Logos: Creating Distinctive Brand Identities in India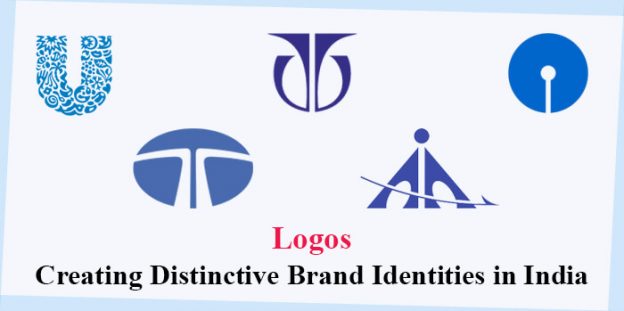 Logos are an essential part of a Company. The reputation of a Company depends on its brand value and logo. No company can survive without a logo because it is mandatory to brand its product in the media. Logos have a major role in creating positive results for a Company or an initiative. In India, many logos have played a vital role in popularizing a particular brand or initiative. Here are some top logo designs in India
Larsen & Turbo – The L&T logo has remained unchanged from the early beginnings. First two letter of the Company's logo conveys its top class quality and sustained leadership. This is a very big Company who are involved in engineering, construction, IT, financial services etc.
State Bank Of India- SBI logo represents a keyhole which means the common man can unlock all his banking needs. This logo has become the main part of SBI's identity.
Make in India- It was an initiative by the Indian government to promote manufacturing in India. The logo has a silhouette of a lion on the prowl, made entirely of cogs, symbolizing manufacturing, strength and national pride.
Tata Group- It is one of the oldest Companies in India and its founder J.R.D Tata played a crucial role in India's nationalist struggle. Its logo is simple. ''T'' letter in the logo symbolizes for the group's prosperity, strength, and reliability. It signifies a fountain of knowledge. The logo of that signifies trust and reliability. The present logo is a modified version of the previous one with a new slogan 'improving the quality of life'.
Airport Authority of India- The AAI logo uses triangular form and wings of an airplane kindling vision of airport. The symbol denotes AAI's expertise, legacy, and responsibility in creating, upgrading, maintaining and managing civil aviation infrastructure in India.
Trade Fair Authority of India- It is designed for the Trade Fair Authority of India. The logo contains two letters, T and F signifying preservation of traditions of trade and investments along with the modern identity of India Trade promotion organization [ITPO]. It signifies India's control and authority in trade through fairs and exhibitions at home and abroad.
Hindustan Petroleum- The logo signifies that the future is full of energy. The shape and design of logo signify energy fuel being poured into a vehicle. Symbolically, it also denotes the goal to take the economic and infrastructural development forward at a quick pace. The logo designs in India have indicated the product's goal.
Titan- Titan industry is a joint venture of Tata Group and Tamil Nadu industrial development Corporation [TIDCO]. Its logo dates back to 1987. Titan manufactures and exports watches, jewellery, and accessories in different styles and patterns. The logo contains 'T' which is making a hollow circular circle around it resembling the shape of a watch dial and the internal parts of machinery. It is very elegant; it combines past traditions with the modernity of Titan products.
Unilever- Hindustan Unilever Ltd. Is a multinational consumer goods company which is based in Mumbai. It offers a variety of products such as foods, beverages, cleaning agents, water purifiers and cosmetics. The U in Unilever logo contains different types of images. But each image is depicting the range of products it offers.
Doordarshan- If you are living in India you can't forget the iconic logo of government-run channel Doordarshan. This channel has entertained millions of Indians from time to time and although its popularity and TRPs has fallen due to coming up of private channels, there is still a certain amount of nostalgia attached to it. It was considered one of the largest broadcasting organizations in the world in terms of transmission development. The classic form signifies test of time.
So that is how various logo designs in India have given identity and popularity to various brands. The symbols attached to these logos. While some logos have signified development, forwardness, and trust, some have reminded us of our history and traditions.
(Visited 120 times, 1 visits today)