Tips for Considering The Best Logo Design in India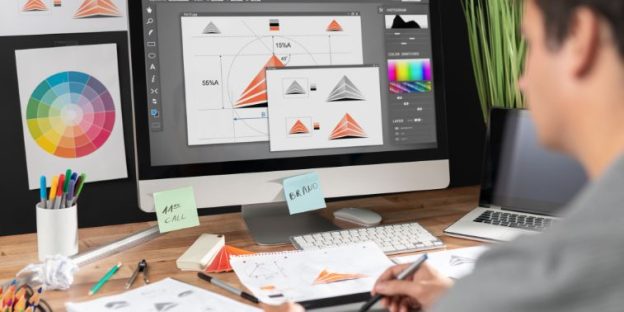 A logo is just not a graphic but something that represents the values, preferences, functional area, and identity of an organization. Language can be a barrier but not visuals, and that is why a logo is a very important representation of an organization. Every organization has its own logo, which could be inspired by an animal, bird, nature, situation, symbol, or anything. Different industries have different preferences for Logo Designing, and that is where logo designing companies help them to get a perfect logo for their organization.
Making a logo is tough but selecting the perfect one for an organization is even more difficult. There are various processes involved in finalizing the company that should be given the contract of making a logo. Knowing about significant factors that assure quality results can be very useful in getting the best logo for an organization. After all, a logo is something that is going to represent your organization to the masses.
Although there are various levels of assuring the quality of the logo provided by an organization, There are certain factors that can't be ignored in any case. In this blog, we will look at some tips for choosing the best logo design on a budget.
Tips for Considering a Logo Design in India
Finding a good Logo Designer can be a tough job, but finding a company that is popular for its graphic designing projects is the most effective move. At Verve Branding, we deal with every aspect of graphic creation, and every time, we have provided better results than customer expectations.
Some effective tips for choosing a logo for an organization are as follows:
Don't Rely on Freelancing Websites
There are many freelancing websites on the web that claim to provide you with the type of logo you need the most but don't fall for them. They don't provide you with the full detail of their services, and logos designed by them could lead you to copyright infringement. Either make sure there's 100% transparency or avoid them at all costs to save yourself.
Actions speak louder than words, and the same is the case in all types of online businesses. While consulting any company, check how much experience they have in designing. A new designer can be as talented as an experienced one but might not be effectively approachable. Always select the best logo design company if you want to stand apart from your competitors.
The obvious needs no evidence and the same is true for a reputed organization. An appealing website can't be the only proof of excellent service. Check the testimonials of a company and the number of clients they have worked with. Check what their former clients say about them and how much value they can add to your organization. The best part is that you can find reviews of a good company in text and video formats.
Popularity speaks for itself. If you have already heard the name of a brand then there are chances that their services are the best in class. Check how recognized a company is. In other words, where they have been published, addressed, and mentioned. An award-winning company can provide you with what you expect.
Pricing is a very important factor when it comes to getting quality services. Companies with good reputations might charge you a bit extra but won't stop with you until you are fully satisfied. On the other hand, companies that charge less usually do not respond properly after receiving the payment. Check what's the average cost of making logos and how different levels of organizations are charging you. Find out the answer to How Much Does a Logo Design Cost?
A company that provides you with many logos in a short time is not necessarily a good one. It takes at least two days to understand the client's expectations and provide them with a certain number of options. In other words, have patience and look for the right option. Choose the company that understands human psychology, trends, and the preferences of the masses to offer you something productive.
Today, it is easy to know about a company and its services. Just google the name of a company and know what their customers say about them. You might not like the logo they provide to you, so it is necessary to know what is their approach to unsatisfied customers. A good logo designing company always takes care of its customers, and its only priority is to satisfy them.
In the end, it is not just about the logo designing services but the overall experience. How they communicate to you, how fast they respond, how they serve you the reporting, and how they answer your queries matter too. A professional logo designing company knows how to handle a client and thus has strong policies for that.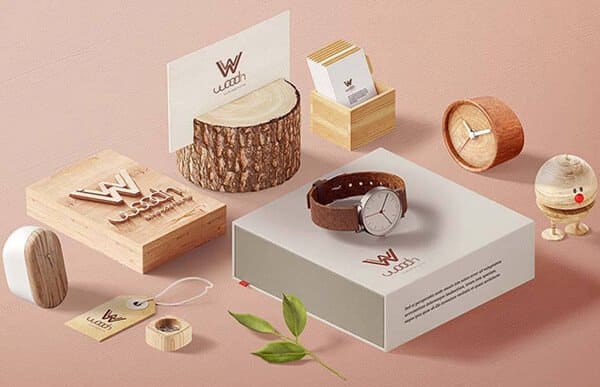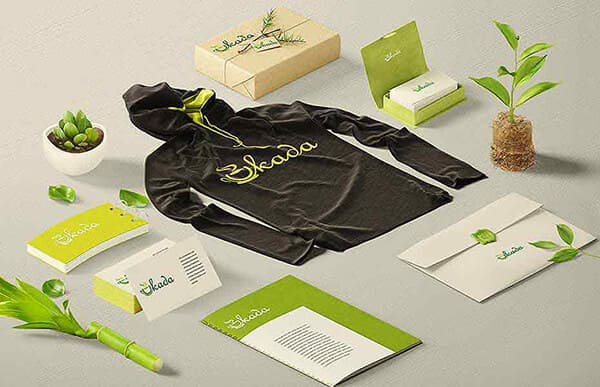 Conclusion:
The logo is an important aspect of an organization as it is something that defines its identity of it. Being one of the best Logo Design Companies in India, Verve Branding understands all aspects of customer satisfaction and what they wish for. With the support of our expert logo designing team, we are capable of providing you with the best logos that help you actually create some impact.
(Visited 14 times, 1 visits today)