How To Make A Logo For Your Company? Step by Step Guide
Get a thorough step-by-step guide on how to create a logo to establish a successful brand identity in the market.
Have you ever imagined how complicated it is to identify and remember a brand with no symbolic representation? Certainly, very difficult. A brand without a logo is like a person without an identity. And this is where the need to make a logo takes birth.
What

is a logo?

We all develop an image in our minds when it comes to imagining what a logo may look like. Simply put, a logo is a copyright symbol that represents a business and its products and services. Just like we remember a person by his face, we identify and remember a business by its logo. Hence, it is a company's face.
Why

is a logo important for a business?

Before you make a logo, it is crucial to understand a logo's importance for a business. Read the following points to know the reasons::
It emphasizes a business's professional existence.
It gives a visual identity to the brand.
It creates a strong first impression.
It attracts the senses of the audience and remains in their memory.
It improves brand loyalty.
It is expected by the audience.
Now that we know what a logo is and how it is important for the business, let us read about its classification.
What are the
Different Types of Logos?
Before you begin the process of designing a logo from scratch, you should start by learning about the different types of logos. Logos can be classified into 7 types:
1. Wordmark
Wordmark is a font-based logo, which consists only of the brand's name. Designing a business logo with this type will be effective. If your business has a unique name. Choose a font that matches the nature of your business to design a logo entirely around the business name.
2. Lettermark
Also known as monograms, these logos consist of letters, usually the initials of the company's name. They simply shorten the business's lengthy name to an abbreviation. The combination of a few letters makes it easy for the audience to remember the brand.
Make sure the font you choose compliments the brand's essence and is readable when printed. Remember to mention your full company name below the initials if you are a new business and prefer to create a good logo using this type. This way, people will recognize your brand easily. A few famous examples of Lettermark logos are:
3. Abstract
Abstract logos use a single abstract form to convey the business essence. Each abstract logo has a unique shape, color, and objective that represents the distinctiveness of the business. While you make an abstract logo, make certain that it is simple to understand and should not be a replica of another brand's logo. Following are examples of abstract logo forms to make a logo for your company.
4. Pictorial Mark
As the name suggests, a pictorial mark uses an icon to precisely depict the brand's name. Since the symbol used is exactly related to the brand name, customers can easily and immediately recognize the brand.
Pictorial mark works best for high-reputation and popular brands. However, new businesses wanting to come up with logos using this type should be cautious. This is because it may not give clarity about their brand name. Hence, pictorial icons should be used carefully and strategically to prevent the audience from getting vague signals.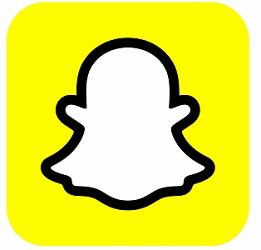 5. Mascots to make a logo
A mascot logo is recognized by an illustrated or symbolized character. These characters can be cartoon-like human faces, animals, birds, food, etc., acting as the brand's representative. Brands that want to connect and convey their message in a fun and catchy manner use mascot logos. Following are some of its popular examples.
6. Combination Mark to make a logo
A combination logo is a combination of words and symbols arranged strategically to form a picture. It may combine any type of logo, be it a letter mark, wordmark, abstract, pictorial mark, or mascot.
Choose this type if you want to create a logo for your brand that your audience can easily grasp. Another benefit is that you can use the logo symbol solely, without including the brand name, as people can easily associate the brand with your picture. Some examples of combination mark logos are below.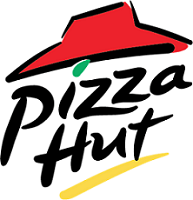 7. Emblem
Just like combination marks, emblem logos also include texts and symbols together. What differentiates them is that texts are put within the symbols in emblems, just like in a seal or badge.
Because of their rich traditional essence, government organizations, educational institutions, and other universal brands use this type to make a logo. However, since these logos are complex in design, they are opted for by only a few brands. Let us see below some popular brands with emblem logos.
Read More: Logo Design Mistakes & How to Avoid Them
Simple Ways to Design Logos

in 2022 – [100% Working]

Now that you know about the different types of logos, it's time to understand how to design a company logo in simple ways. To get a perfect business logo, both the business owner and the logo designer must understand the logo design process.

The procedure to create a logo for your brand may consist of a few simple steps. However, it is not that straightforward. Business owners have to go through a series of brainstorming phases. During these phases, they indulge in several interactive sessions to achieve the final logo. So, let's understand this process in-depth in the following section.
Step 1: Need Analysis & Research
To design a logo, first, understand the need behind it. To do this, answer several questions to know about your business, its values, and objectives. These also include design questions concerning the appearance, style, feel, etc.
Here a good practice is to sit and answer a bunch of questions about your business, its goals, accomplishments, etc. before you confront a logo design company. The following list will help you:
What is your business about?
Why did you start the business?
What are your business objectives and values?
Who is your target audience?
Who are your niche competitors?
How is your brand different from your competitors?
Why do you need a logo?
Do you have any primary preferences?
What message do you want your logo to convey?
How and where will you use your business logo?
Once you answer these questions, you'll step up in learning about how to make your logo with a thorough logo design process. The tips and all the examples will help you to make a logo for your company.
Read More: Powerful Tips for Effective Logo Design
Step 2: Understanding Requirements to Make a Logo
This step is basically about educating yourself and getting inspired to get precise information; on how to make a logo for a brand. Ensure that you conduct the following steps in this stage: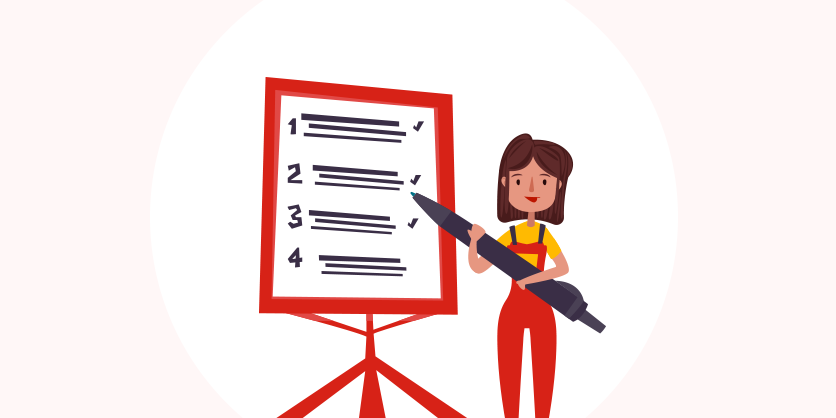 1. Choose Your Design Style to make a logo
Opt for a design style that matches the essence of your brand. You can choose from the following design styles to make a logo for y
Want to design a company logo that delivers timeless products or has origins in the old past? The Classic style is your solution. A Classic design style is simple and speaks of timelessness. While trendy logos are more prone to get outdated, classic logos give a lasting impact and win a larger audience with their aesthetics.
A Vintage design style is used to recall history and its significance. Hence, you can use such a style to give the logo a trustworthy and richer appearance.
These styles are used by brands with more of a young and quirky approach. Colorful and artful elements, symbols, and pictures are used here to deliver a positive essence to a brand's logo.
If you have a handmade product brand and want to know how to make a logo for a business like this, take the help of the handcrafted style. This style depicts that the brand is one of its kind and deals with handmade products. You can combine this style with a vintage style to lend a new persona to your handmade business logo.
Minimalist design styles consist of minimal elements, white spaces, and simple lines resulting in a clean appearance. These types of aesthetics create a modern brand impression in the viewer's mind.
2. Choose The Right Type Of Logo
After finalizing the design style, the next step in designing a business logo is to choose the right type of logo for your business. As discussed above, there are 7 main types of logos:
3. Choose The Right Font or Typography
Moving forward in knowing how to design a logo, the next step is choosing a suitable font. The logo font should serve the essence and objective behind the logo. Following are the 4 essential types of logos fonts used by most brands.
Serif fonts have a small stroke or serif at the end of the longer stroke. These fonts are easier to read and are mainly used in books, magazines, and newspapers. They give a classic, vintage, and luxurious touch to the logo. Garamond, Times New Roman, Badoni, etc., are used by many brands to make a logo.
Sans serifs are more contemporary and neat fonts. Unlike serifs, they do not have small strokes or serifs and therefore look simple and elegant. Modern brands wanting to go minimal and sleek opt for sans-serif fonts. Futura, Frutiger, Franklin Gothic, and Helvetica are a few examples.
Script fonts are artistic fonts with a touch of calligraphy. They are decorative, unlike serif and sans serif fonts. If you want to know how to come up with logos for art and fashion brands, these fonts will help. You can use these fonts for expressive and enticing logos. Liesel, Amarone, and Bayamo are some of the majorly used script fonts.
Display fonts are specially designed for short forms used in logos, just like letter mark logos. These are highly decorative and enticing fonts that are also used in the headings of magazine and newspaper articles. Walbaum, Helvetica Now, and Summer Loving are some popular display fonts.
Want to learn in-depth about Typography? Read What Is Typography? Why Is It Important For Graphic Designers?
4. Choose The Right Color
Every color has a different meaning, emotion, and idea. To give an accurate meaning to the logo, you must understand colors and their characteristics in-depth. This will give you an insight into colors' distinctive meaning and usage. You can also save color combinations for the designing stage.
Following is a brief color guide for you.
Red signifies energy, passion, love, and anger. Hence, to know how to create a good logo to represent excitement and youthfulness, etc., think around the red color.
Orange, too narrates energy and vigor. It is also a playful and positive color, hence a great choice for businesses with related personas.
Yellow delivers cheer, friendliness, and a delightful vibe. It suits best logos that revolve around objectives alike.
Green depicts nature and delivers refreshing and optimistic vibes. This color is an all-rounder that can work for several brand categories.
Blue is another common choice by many industries. It is a cool, relaxing, and spiritual color that offers a trustworthy essence. In addition, you can find shades of blue in the logos of social media platforms like Facebook and Twitter.
Purple is majorly associated with creativity, royalty, and luxury. And, tints of purple generate soothing and tranquil emotions. Hence brands selling such objectives can use purple in their logos.
Pink bestows a feminine and sensitive touch on things. Businesses with a feminine approach can use variants of pink such as neon pink, magenta, pastel rose, etc., in their logo.
Brown represents earthiness, strength, security, and solidity. Brands wanting to deliver a rooted, vintage, and established feeling through their logo can use brown.
Black is a popular color among several huge brands. It is associated with authority, luxury, strength, and elegance. Brands wanting to get a simple logo can use a combination of black and white.
White, a neutral color, can be used both solely and in combination with other bold colors. It is associated with calmness, purity, peace, simplicity, and minimalism. Brands aiming to deliver such objectives through their products can use white.
Grey is more of a serious color that represents professionalism, maturity, formalness, etc. It is the most used color by brands, especially those having a formal objective. Being a neutral color, grey can be combined with many other colors.
Know more about the smart selection of colors while designing a logo
5. Research Competitors before you make a logo
Explore your business or niche industry and do wholesome research on your competitors. For example, look for their logo designs, websites, branding techniques, merchandise, etc., to get a complete idea about their business practices.
6. Create Moodboards
Make mood boards using relevant images and take notes of everything that looks vital for the process of making a logo for a business. Then, engage with your teammates over mood boards and take opinions on various things. Think like your audience and understand what can create an interest in them about your company.
Once you get all the information about the logo design elements, start working on the design development. Make multiple combinations of these elements and compare them to find the best one for your business logo.
Read More: How Much Does a Logo Design Cost?
Step 3: Develop a Logo
After gathering all the necessary information, the next step is to develop the design. This logo development process goes through two phases, as follows:
Phase 1: Develop a Preliminary Sketch of the Logo
Before you create a logo for your brand on a logo design tool, develop a few preliminary sketches for it. Keep the design style, logotype, font, and color in mind, and then make samples. Discuss the samples and then come up with a final logo to be designed on the tools.
Phase 2: Developing the Logo Using Logo Designing Tools (Online/Offline)
After developing the preliminary sketches, the next step is to translate them using tools. And for this process, you need to choose one of the following ways.
Conduct a logo design contest
Conducting a logo design contest is the simplest way to get a good logo. Designers who know how to draw logos can participate in this contest and give you multiple options for your requirements. However, such a contest may not include your involvement and may result in unsatisfactory results.
Hire a logo design company
The best way is to get a perfect logo designed and developed by a logo design company. Work together with the logo designer. Communicate your entire ideas, needs, and objectives by writing an effective logo brief. Trust your designer, and believe that being an expert, he will give you the best suggestions. Give clear feedback so your association comes out with the best business logo.
Hire a freelancer logo designer
If you have a limited budget and can't hire a logo design agency, hiring a freelance logo designer would be the second-best option. Freelancers will charge much less than the agencies and work as per your brief. However, freelancers are hired to finish the tasks in a short period. Hence, it may be difficult to get any modifications done later.
Design on an online logo maker
If you are wondering how to design a logo for free, then an online logo maker is the answer.
Entrepreneurs having limited budgets can opt to design a logo all by themselves. In this case, they can either use vector graphics editing software, like Adobe Illustrator, or an online logo maker.
A logo maker website is a user-friendly web-based application that helps design logos in no time. It consists of a collection of design templates, icons, images, fonts, and logotypes. You just have to enter the information it asks regarding your business and logo preferences, and it will give you multiple logo designs to choose from.
There is no guide on how to make a logo online for free as every logo maker is extremely easy to use, especially for beginners. Some of the best online logo makers for beginners are Canva, Tailor Brands, LogoMaker, Squarespace, DesignHill, Hatchful, etc.
Compare all 4 options based on your logo requirements, budget, and other factors. Then choose the one that best suits your brand.
Step 4: Implementing a Logo
Once your logo is designed and developed, it's time to implement it in your brand. Use it on various branding media, such as your website, social media, business cards, merchandise, packaging design, etc. Check if the logo scales appropriately on every media. Then, make necessary changes in its size, legibility, tone, color combination, and entire appearance.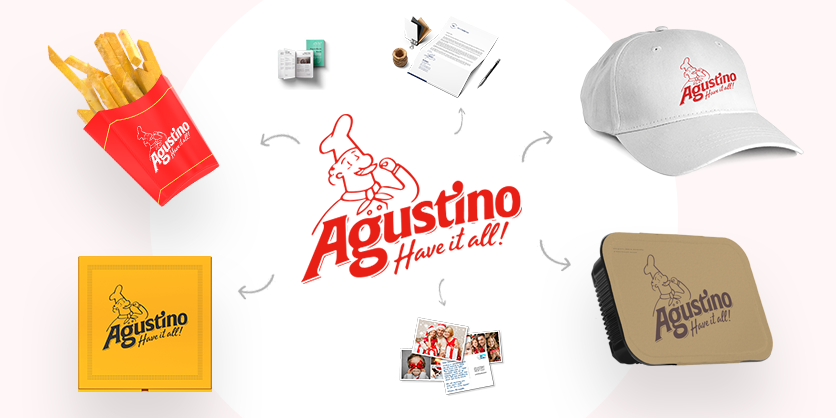 Once everything is set right, trek up to the last step of designing a logo, i.e., evaluation.
Step 5: Evaluating a Logo
Once you have your final logo in hand, it's time to evaluate it. For a successful evaluation, you can use the following steps:
1. Take feedback from your peers, colleagues, friends, and potential clients.
2. Know if your designs fulfill the requisites of a good logo by answering the following questions:
Is it simple to understand?
Does it convey your brand's message?
Is it able to capture the audience's attention quickly?
Is it memorable?
Is it unique and different from its competitors?
Can it be scaled to any size and medium?
Is it timeless?
A Quick tip- Answer the above questions from the consumer's point of view. This is because designing a logo is not about catering to your interest. Instead, it is about coming up with a solution that functions for the benefit of the brand.
3. In understanding how to create a logo for yourself, also know what you should not do while designing a logo. The following Not-To-do list will help you keep note of things to avoid.
Avoid believing that it is necessary to keep cliches in your logo because it is not. You can create logos without cliches as well.
Do not make the logo complex. Simple logos are easy to understand and remember by the audience. They are even easy to scale on multiple platforms for branding purposes.
Do not go much for trendy options. These options look good for a short period but get outdated as time fades. Go for options that are more timeless and look fresh at all times.
Never settle for low-quality logos just to save on your pocket. Always be assured that you will get the best result for what you'll pay.
Do not forget to read about logo design mistakes that you should avoid.
Conclusion
Now that you have learned how to make logos from scratch, designing a successful logo for your business will be easier. If you choose to create a logo for free using an online logo maker, do the entire requisite research mentioned above. Alternatively, you can hire a logo designer to do everything for you.
We suggest hiring a logo designing company to get the perfect logo for your business. This is because these agencies will not only create the logo for your brand but also guide you throughout the design process.
VerveBranding is the best logo design company in India, the UK, USA. With a team of highly experienced and professional logo designers, the company is catering to logo and branding needs across the globe. So send us your inquiries, and let us help you excel in the market by creating the best logo for your brand.
VerveBranding can be your one-stop solution for branding and designing because we have market experience and a team of experts who, over the years, have worked on many major and minor projects for all types of industries.
We provide designing and branding services at the most affordable price. For services related to mobile app development or web development and online marketing services, check out our subsidiaries, VerveLogic and VerveOnlineMarketing.
(Visited 869 times, 1 visits today)