5 Experts on the Art of Logo Designing
A professional logo design is a must when it comes to any company's branding.  No matter what kind of logo services you seek, there are some basics which you should always keep in mind when you are willing to get a professional looking logo for your company. Shapes, colors schemes, and orientation are all important aspects. So if you are looking to get one for your brand or company, let us have look at 5 pieces of advice given by the masters of logo designing which could help you get the perfect professional logo design.
1. Only do one trick -Simon Oxley
The mind behind Twitter's professional logo design emphasizes that logos should be simple to make, and easier to understand. It's good to convey an idea, or an agenda, through your graphic, but it's better to stick with only one of anything. If you plan to put in too much inside your company's logo, then your users will end up confused. Making it harder for them to get it inside their heads.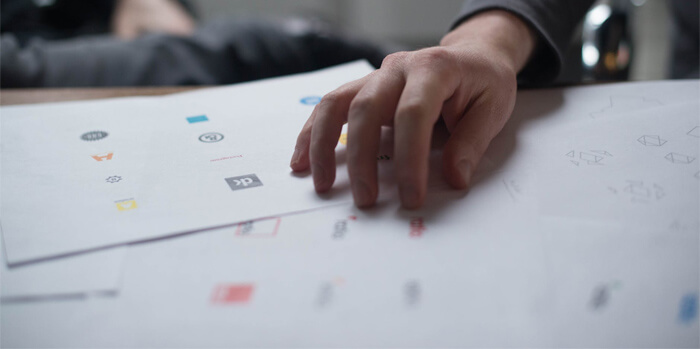 2. Think Small- Andrea D. Smith
In the times when brand promotion is about putting your logo on pretty much everything, you should keep in mind that you will not always get big spaces to display your designs. That's why it becomes important that you plan for such a graphic that could be boiled down to one simple image or text. An image that takes too many shapes to complete, too many colors to show up, or needs too many texts to convey the point won't work in case of, say, a favicon. Keep it simple. Keep it short.
3. Think of Various Applications -Anne Kleinman
Logos are used on anything that's related to your brand. A website, business cards, wearables, banners, etc. But what looks good on one, doesn't necessarily look good on everything else too. So while designing your logo, test it against different surfaces. Go for the one that looks best in the majority of applications.
4. Stay away from generic typefaces -Erik Pitzer
Using generic texts in a logo is the best way to spoil the mood of your audience. A professional logo design dares to play with texts and text placement. Be playful and creative when you are choosing texts for your logo. While many logo designers to that, many get stuck in a mire of sticking with the norms to look professional and standard.
5. Be authentic- David Langton
This might sound a little too generic, but authenticity is a must when designing a company logo. Think of your values, mission, and vision when you wish to reflect your authentic style. Take, for instance, Amazon. The big smile that starts from "A" ends on "Z", meaning that they sell anything and everything. It establishes their mission and vision that they are the biggest e-commerce website on the face of Earth. So before you start out with your logo, sit and think what your true business values, and that would set you in the right direction.
(Visited 33 times, 1 visits today)