8 Ways to Find a Perfect Logo Designing Company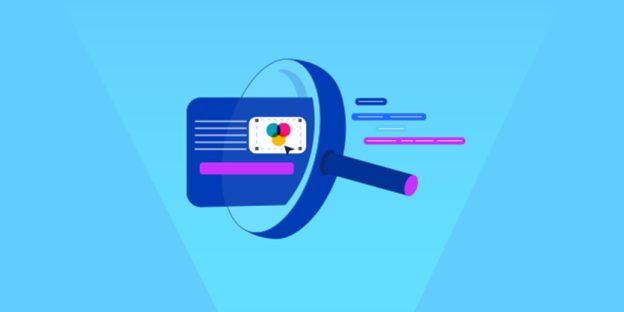 The following guide will help you find the perfect logo-designing company for your business. 
A professional logo design is the foundation of a successful brand's identity. It is that symbol, with which your business is identified and gradually boost with better recognition and credibility. And it must not be forgotten that a business's logo is as good as the professional designing it.
However, with an increase in the number of logo-designing companies, the difficulty to find the best one is also rising. This gives rise to the need for some guiding factors to find a design company for your logo. Therefore, we have penned down significant factors that will enhance your search and get you the best logo design company to create your business logo.
8 Guiding Ways To Find A Perfect Logo Designing Company
Before you hire the best designer for your business logo, a thorough analysis is required. Read on for the guiding ways to find a logo-designing company that can perfectly cater to your needs.
1. Experience-Previous Work Portfolio
The first step in the process of finding the best logo design company for your business's logo is going through the previous work of the chosen team. A professional portfolio is nothing but a logo design company's resume. It can tell a lot and everything about the company and its style of working. Look for the following essential aspects in their work portfolio:
Total number of past clients
Previous clients and their respective brands
Design Process followed by the designer
Niche Industry the designers specialize in
A strong portfolio is a sound indicator of a lot of things. Going through the previous project work will give you a suitable idea about the experience and skill level of the designers.
As a guiding step, this will let you know what quality of work and how much of it you can expect from them. So, here is when you will be able to initiate deciding if the best logo design company is right for you or not.
Read this: How to consider the logo designing company?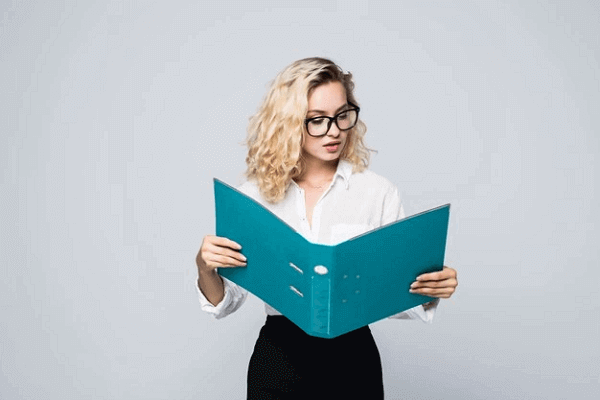 ---
2. Design & Conceptualization Process
Knowledge about the logo design process of the graphics designer is another important way to find the logo designing company that suits you the best. While every professional logo design company has its design process, there are a few aspects on which you can inspect them.
These include:
Brand-related questions, put forward by the designer.
Designer's research process
Imagination and Thinking process
Sketching
Design Style
Creativity
Vectorizing, and more
These aspects will let you find out the company's logo design process if there exists any. Besides, it is recommended to ask the logo designer about the duration of the design. In other words, from getting approval for the logo concept to getting approval for the final design, the entire duration should be in your prior knowledge.
In general, Design agencies will include the following professional Logo design tips:
Knowing about the client's brief about the brand, industry, target audience, and preferences.
Studying industry-related typography, colors, and design themes.
Researching market trends and understanding the competition.
Submit preliminary designs or samples on paper to the client.
Getting suggestions and making revisions.
Converting selected paper designs to digital.
Presenting different versions to the clients.
Finalizing the design by getting approvals
Presenting logo in all required formats
A piece of advice- Logo designers who skip this design process is more likely to disappoint the clients.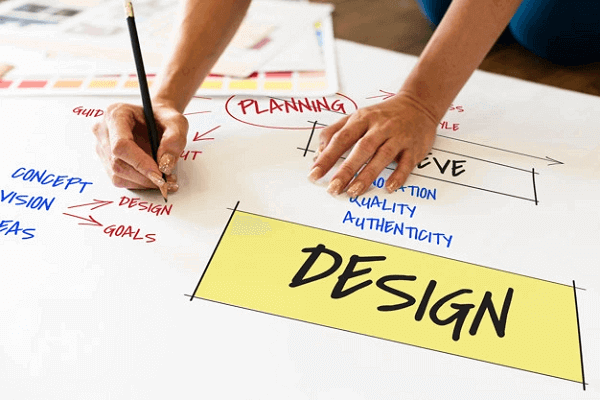 ---
3. Effective Communication
Effective communication is the key to every accomplished organization. Hence, it is a good idea to communicate your entire brief and thoughts to the designers. Such communication may be done in person, on the call, via video chat, or another convenient way.
Also, keeping a note of how the logo designers communicate with you will help in knowing if it is the best logo design company to fit your requirements.
A professional designer will be able to communicate his thoughts, creative ideas, preferences, and design terminology in the most understandable manner. Hence, making it easy to workable for you.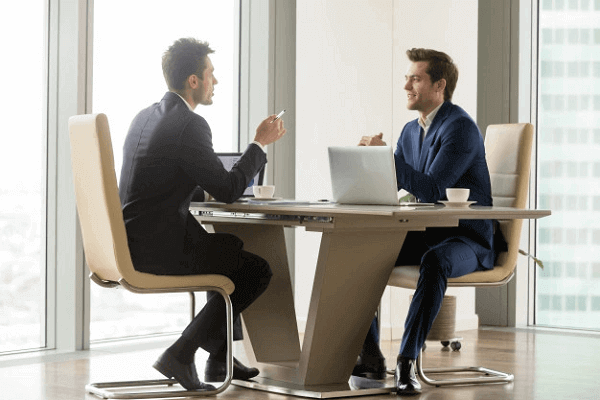 ---
4. Availability of Branding Team
When you find a logo designing company for your logo, ensure that it also specializes in branding. Hiring a logo designer with extraordinary skills will not be enough for the success of a brand.
What's required along with this is that the logo can support marketing strategy with its high branding value. Hence, ensuring that the best logo design company has a branding team as well can be a plus for the entire process.
How to select a logo-designing company? Here is a quick guide.
Also Read: How to Create a Brand Style Guide
---
5. Design Cost
In major logo design journeys, users get what they pay for. However, How much a logo design cost is a big and the most frequently asked question, every designer faces. And because of the differentiating needs of clients, it is also the most difficult to answer.
Hence most designers provide customized quotes to individual clients. So, it is recommended to ask for an estimated cost from the design company. This estimation will help you analyze if the quoted price is fair and lies within your set budget.
Hence, this will take you a step closer to deciding the best logo design company for your business logo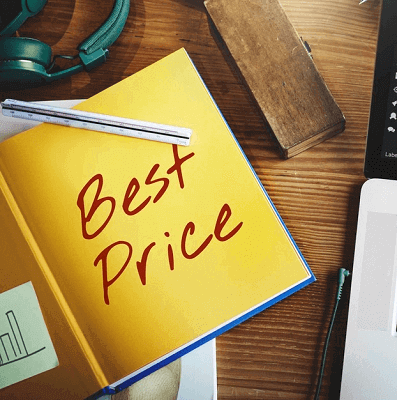 ---
6. Testimonials
Today, testimonials mean much more than anything else in the process of choosing the best logo-designing company. It is a good practice to look for both positive and negative testimonials and reviews. Learn from both.
Take reviews from other businesses, and know what they say about the company and how many of them recommend it. If most of the testimonials are positive, this will indicate that you are on the right path. On the other hand, negative ones will act as a word of caution while hiring a designer.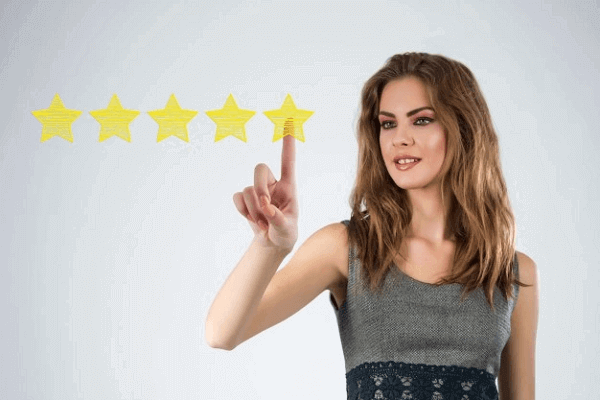 Read More: The Most Unique Logo Design Trends 
---
7. Recognitions
In addition to the testimonials, also look for the recognition of the logo designing company. Check if they have won any awards, or if their projects are featured in magazines and other prominent platforms. This will help you in knowing the plus factors of the company with ease.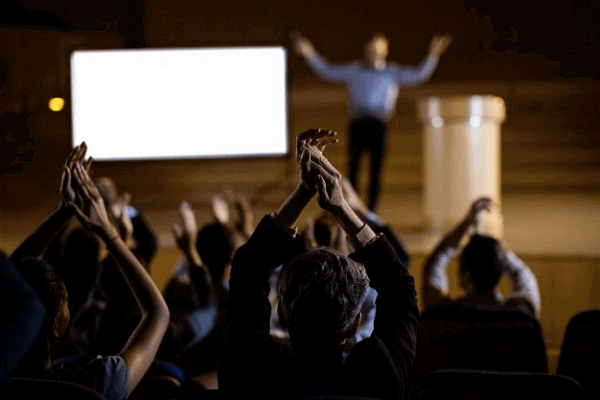 ---
8. Customer Support
Last but not least, it is important to find a design company for a logo that gives sound customer support before and after the design. For instance, you don't like the first design sample or suggest a change even after the fourth version, etc. In all cases, it is expected that the logo designing company offers you the best support.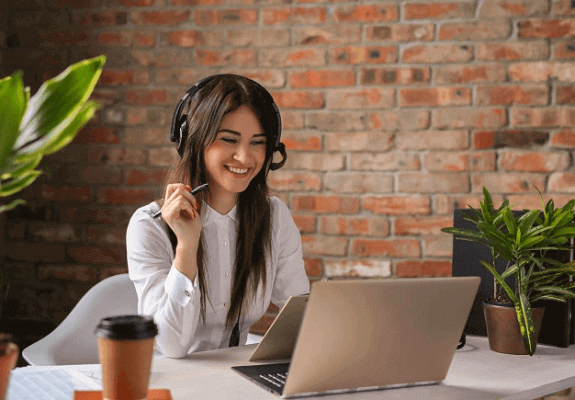 ---
Finding A Perfect Logo Designing Company- FAQs
Here are some of the frequently asked questions about logo design.
Q1. Why does a logo matter?
A logo-designing company is the identification symbol by which customers recognize your brand. It matters because it:
Captures the audience's attention.
Creates a powerful first impression.
Develops brand identity
Creates a memory
Distinguishes your brand from competitors
Improves Brand Loyalty
Q2.How long does a logo design take?
The usual timeline of creating a logo design i.e. from sampling to completion may take 2-3 weeks.
Q3. What are the risks involved with DIY logo designs?
DIY logo designs have the following risks:
Inappropriate usage of color, font, and shapes.
Not able to deliver the right brand message.
Communicate wrong brand values.
Present an amateur logo character.
Lack of creativity and originality
Undesirable logo quality.
Q4. How To Give A Perfect Logo Design Brief?
Check out the blog to know the 3 easy steps to Give a perfect logo design brief.
Summarizing Ways To Find The Perfect Logo Design Company
The above guide is a helpful way to find logo-designing companies near you or across the country. Start by learning about the past work experience of the company. Know how they design and conceptualize.
Communicate with them and analyze the way they communicate with you. Know if they have a branding & marketing team and then go through their testimonials and recognitions.
Lastly, understand their cost structure and also try to understand the quality of their customer support. No matter what industry you belong to, we are sure the above guiding points will make your hunt for the best logo design company a successful one.
VerveBranding can be your one-stop solution for branding and designing because we have market experience and a team of experts who, over the years, have worked on many major and minor projects for all types of industries. We provide designing and branding services at the most affordable price. For services related to mobile app development or web development and online marketing services, check out our subsidiaries, VerveLogic and VerveOnlineMarketing.
To read more and expand the extent of your knowledge about logo design, visit our Verve Branding Blog page.
(Visited 210 times, 1 visits today)